Written by Anna Pashkova, MS, RDN, LD, ACSM-EP / Reviewed by Chef Julie Andrews, MS, RDN, CD, FAND
Learning how to cook at home can seem intimidating, but we've got you covered with a round-up of 26 healthy recipes for beginner cooks that'll set your culinary soul on fire. The recipes are quick, easy and simple with minimal ingredients, basic cooking techniques and use equipment you likely already have in your kitchen.
The best way to increase your confidence with cooking is by experimenting, finding a few go-to favorites and practice, practice, practice! Before you know it, you'll be whipping up more all sorts of delicious meals - with ease!
This perfectly roasted broccoli and salmon recipe is only 4 ingredients, making it one of the simplest on the list. Better yet, it takes less than 30 minutes to make and is all cooked on a single sheet pan. Even though it's simple, it doesn't skimp on flavor.
Dijon mustard and pure maple syrup create a melt-in-your-mouth flavor that makes this meal so good.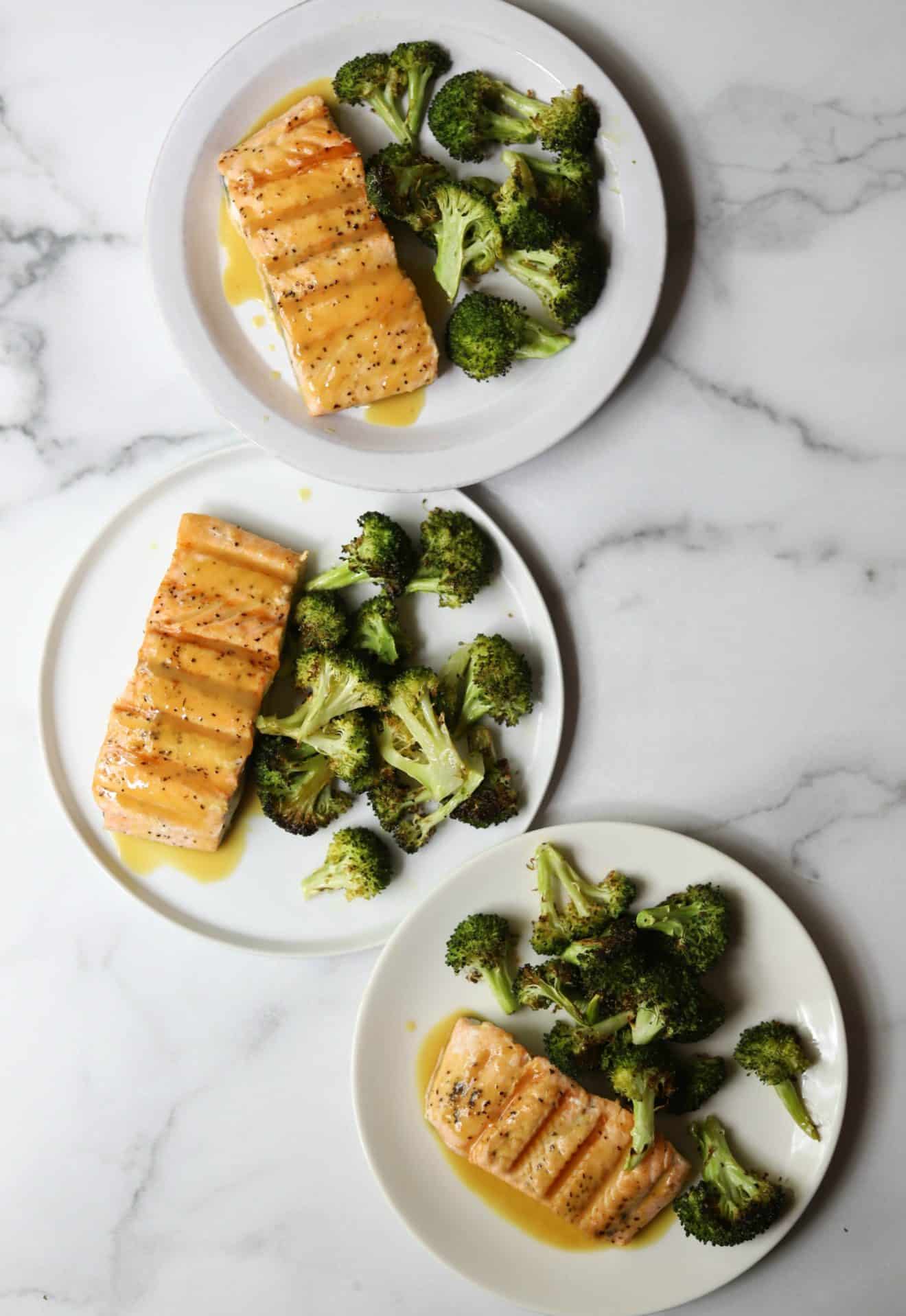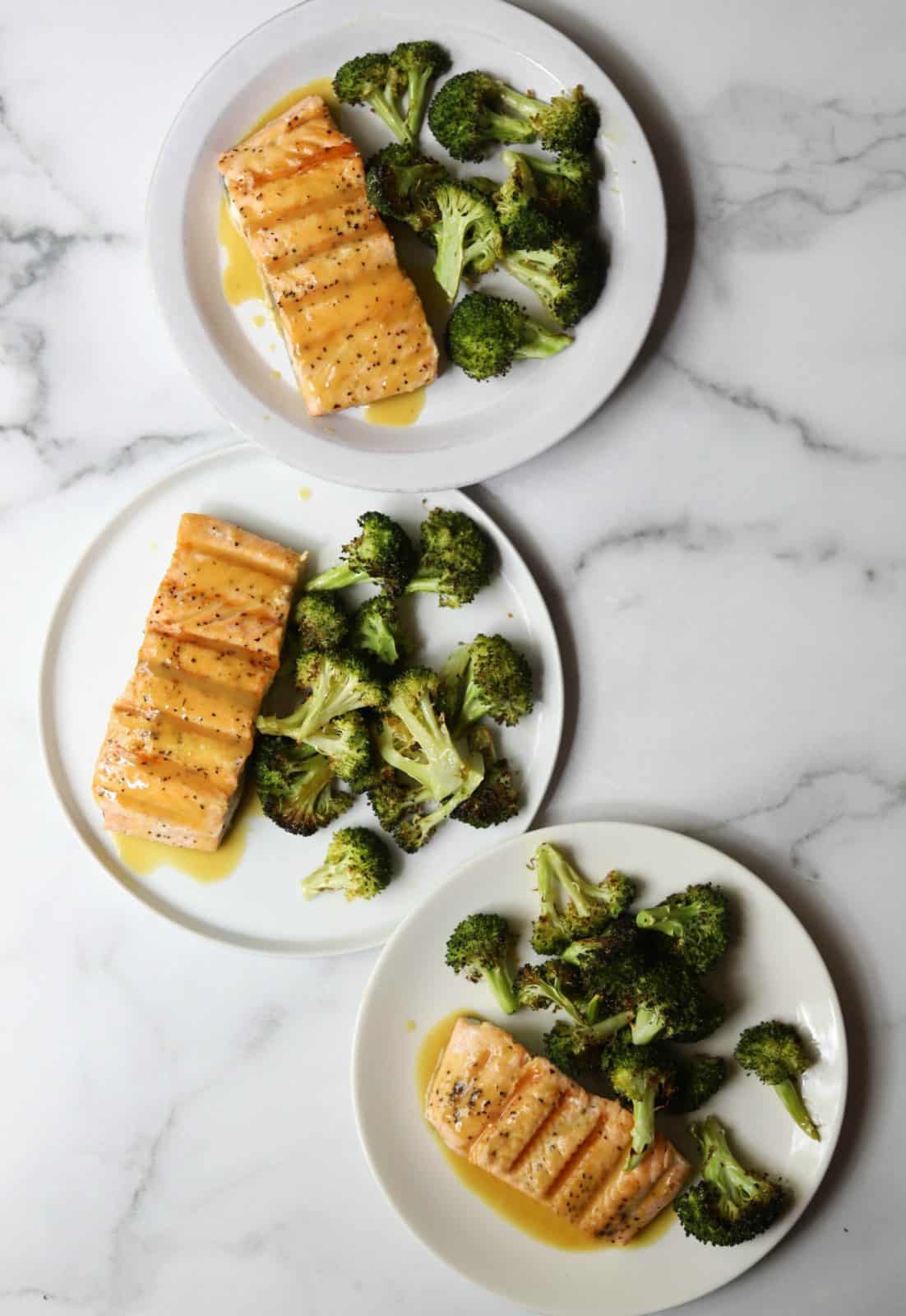 Everyone needs at least one go-to pasta or spaghetti dish in their cooking repertoire and this one can easily make the cut. This recipe is vegetarian and has a creamier carbonara-like feel from the added egg yolk.
Garlic, peas, and parmesan cheese make a tasty addition that will have you craving more. To top it off, this recipe includes four pasta cooking tips for all your future cooking endeavors.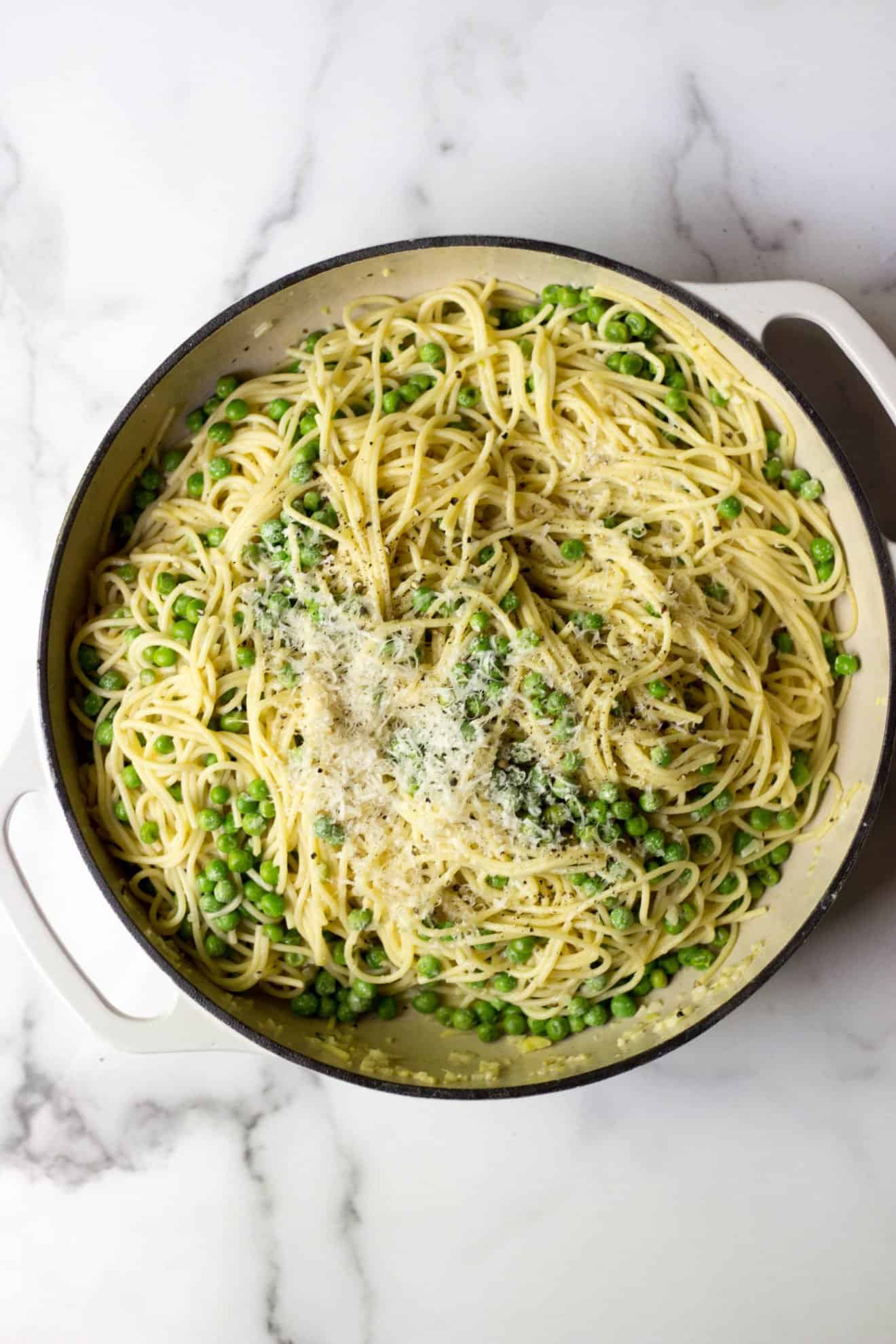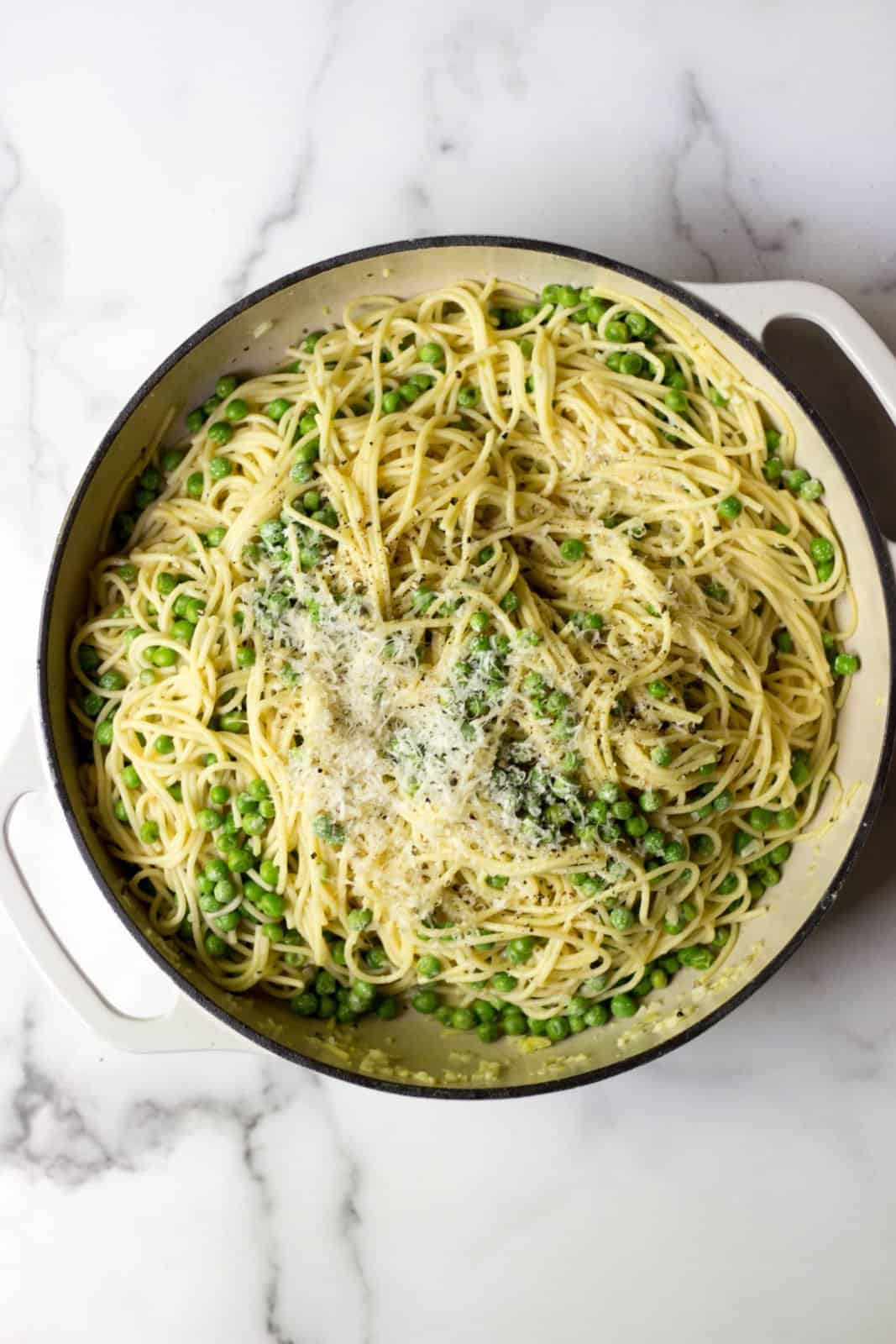 A weeknight meal dream, this recipe only takes 20 minutes to make and has endless possibilities for toppings. While beef is pictured here, you can also make these lettuce cups with chicken or turkey. If you don't have the spices in the recipe on hand, you can use a pre-made taco seasoning instead.
And to make clean-up easier, the meat, beans and spices are all cooked using one skillet before being spooned into the lettuce cups.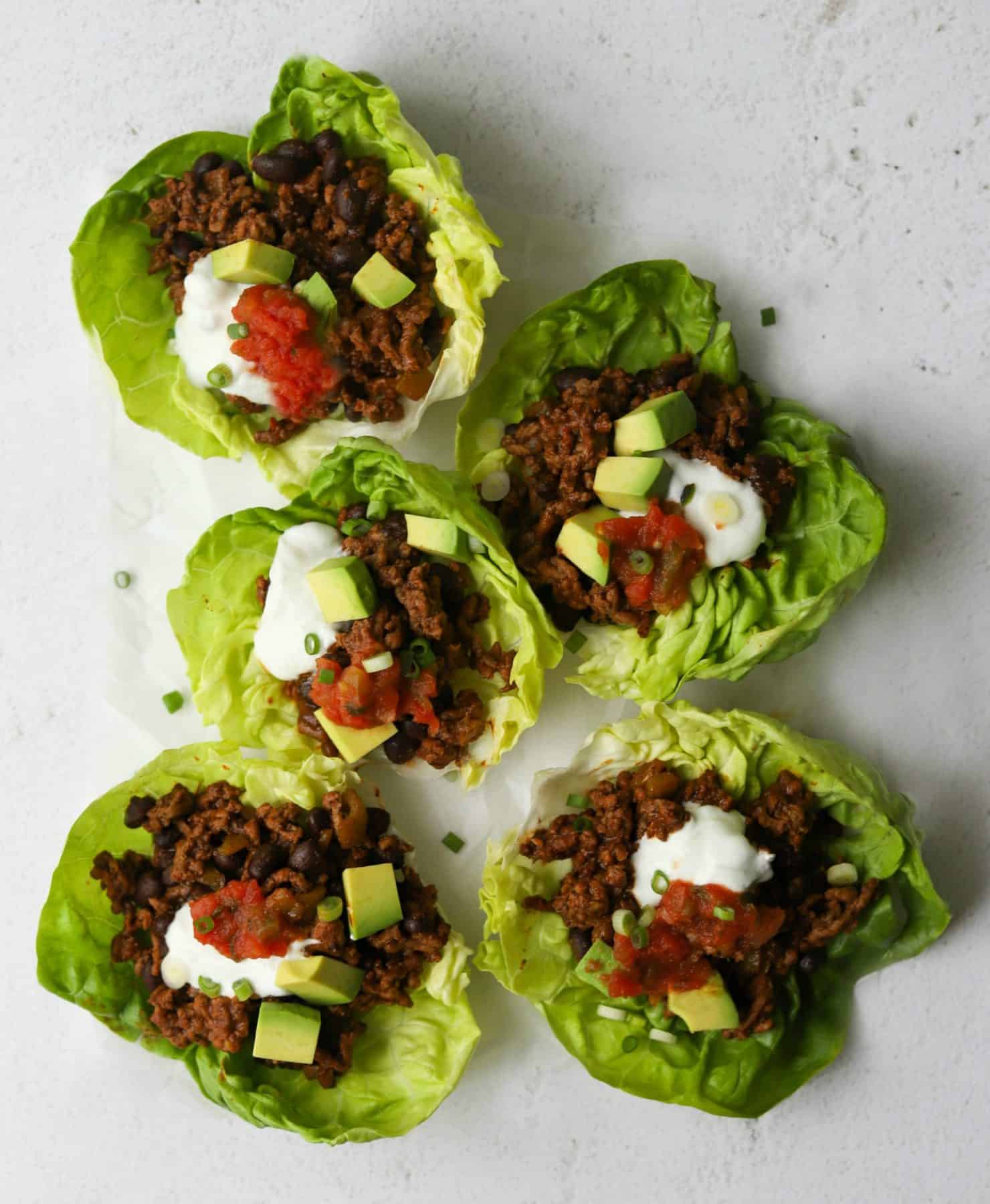 More Healthy Recipes for Beginner Cooks
This recipe for rustic mashed potatoes is no-fuss and requires very little prep. No peeling and no ricing, yet these potatoes are buttery, seasoned and absolutely scrumptious.
Pair them with poultry, beef or pork for any weeknight meal or serve them as a side for a holiday dinner!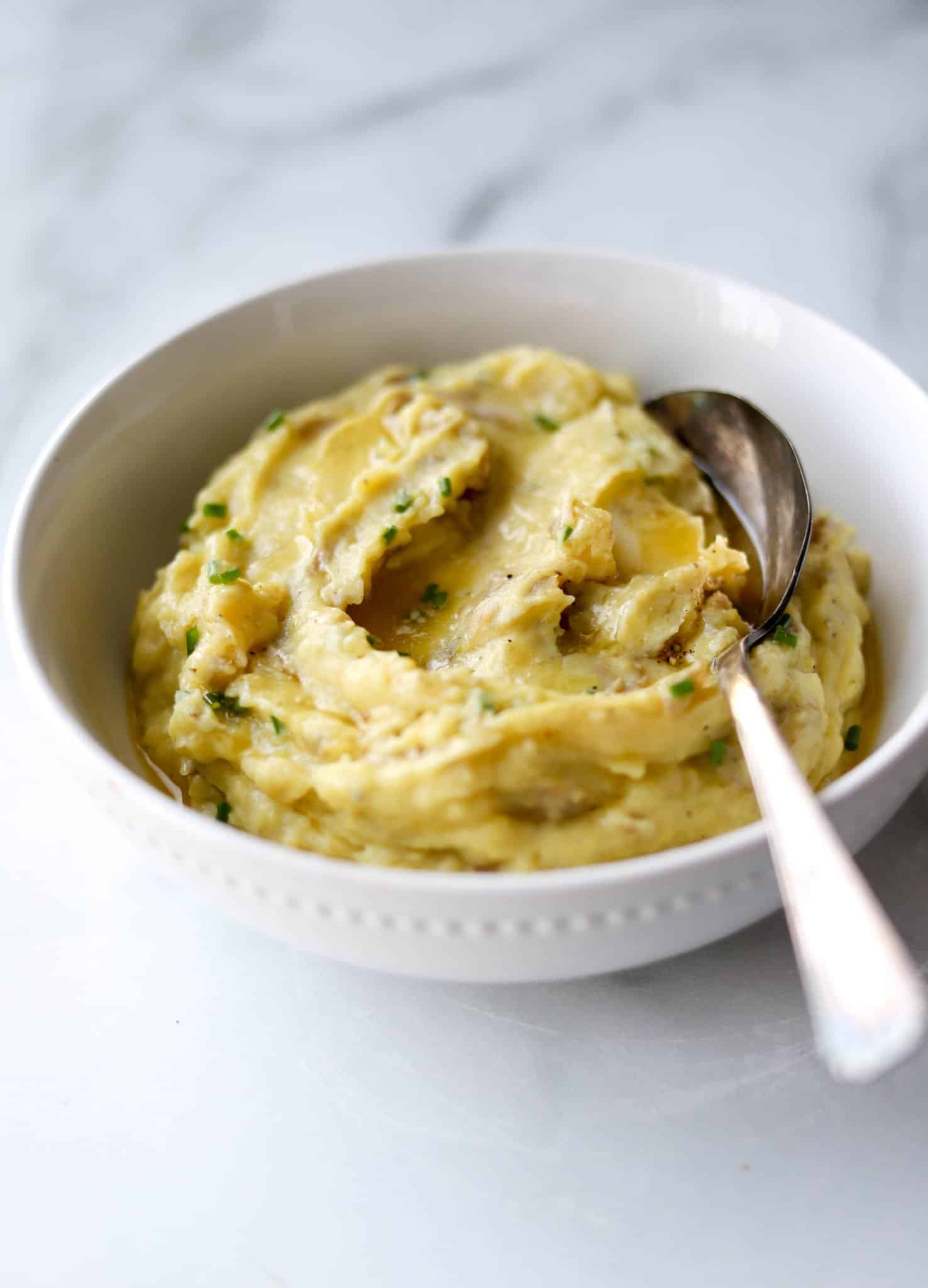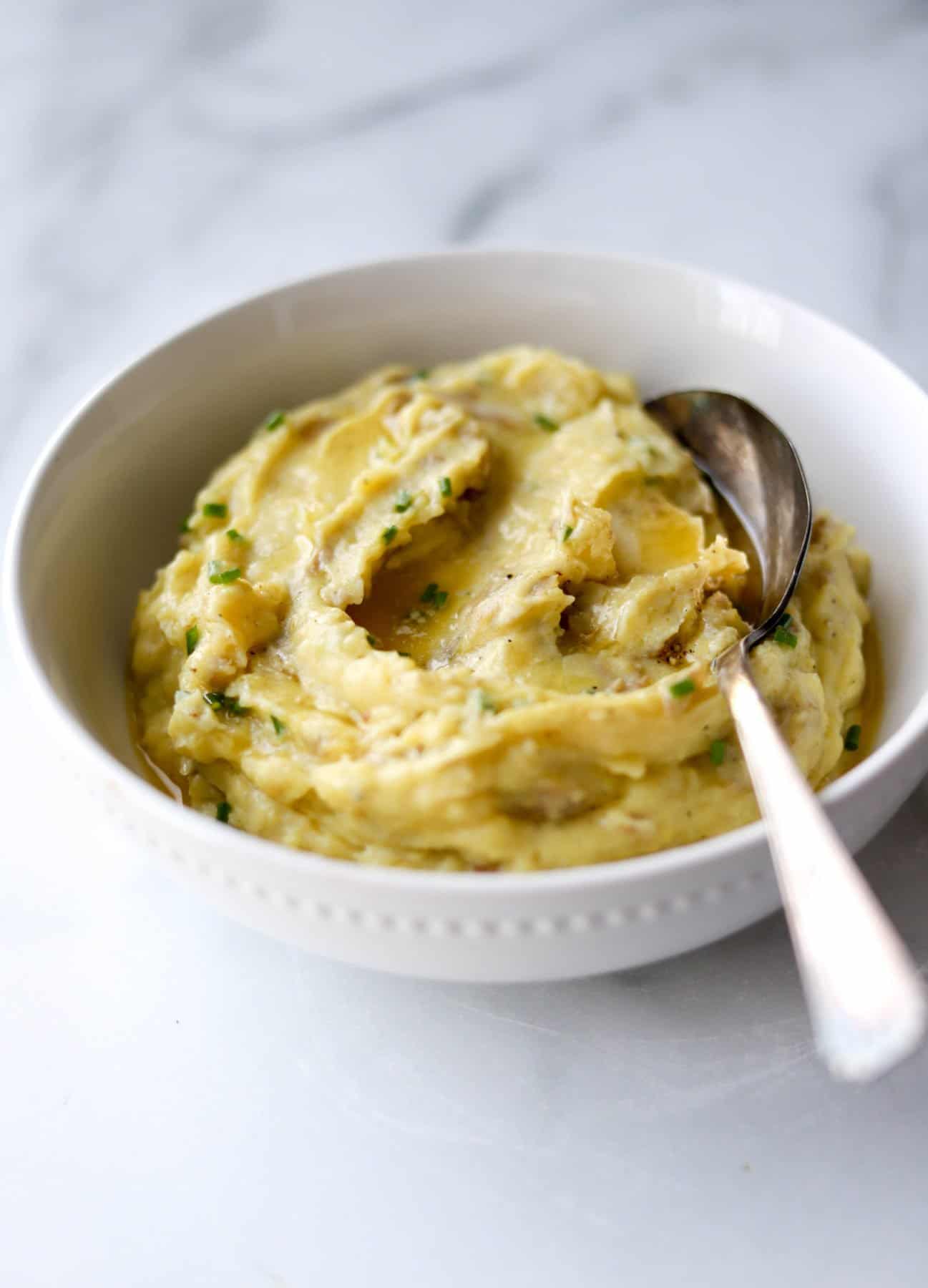 These caramelized and crispy pan-fried Brussels sprouts have a lovely browned crust. They're tossed with a maple mustard sauce and topped with feta cheese and walnuts.
Easy enough to make any day, but lovely enough to serve your guests at a dinner party.
You NEED these crispy breakfast potatoes in your life! They have a lovely browned crust and are seasoned to perfection. I like to serve them with over-easy eggs for an easy breakfast that everyone will love.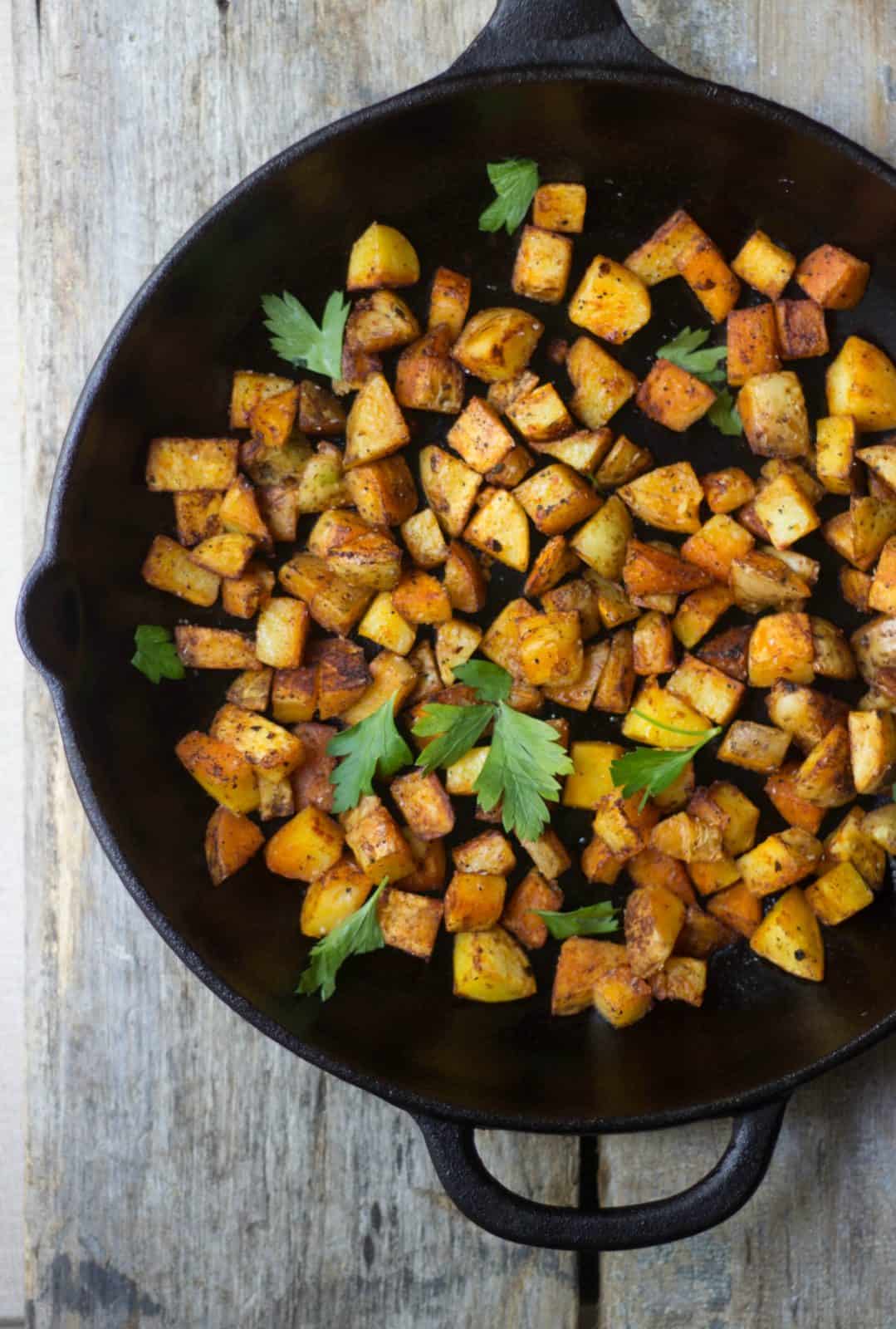 You can grill or roast carrot sticks to make carrot fries!
They're served with garlic aioli with black pepper for dipping, and they're truly a side dish or snack that kids and adults will absolutely enjoy.
If you haven't made smashed potatoes before, now is the time! They're boiled, then smashed and tossed in oil and roasted until crispy.
Then, they're stuffed with taco meat (with homemade taco seasoning!) and topped with your favorite taco fixins. Again, a recipe the entire family will be asking for on a weekly basis!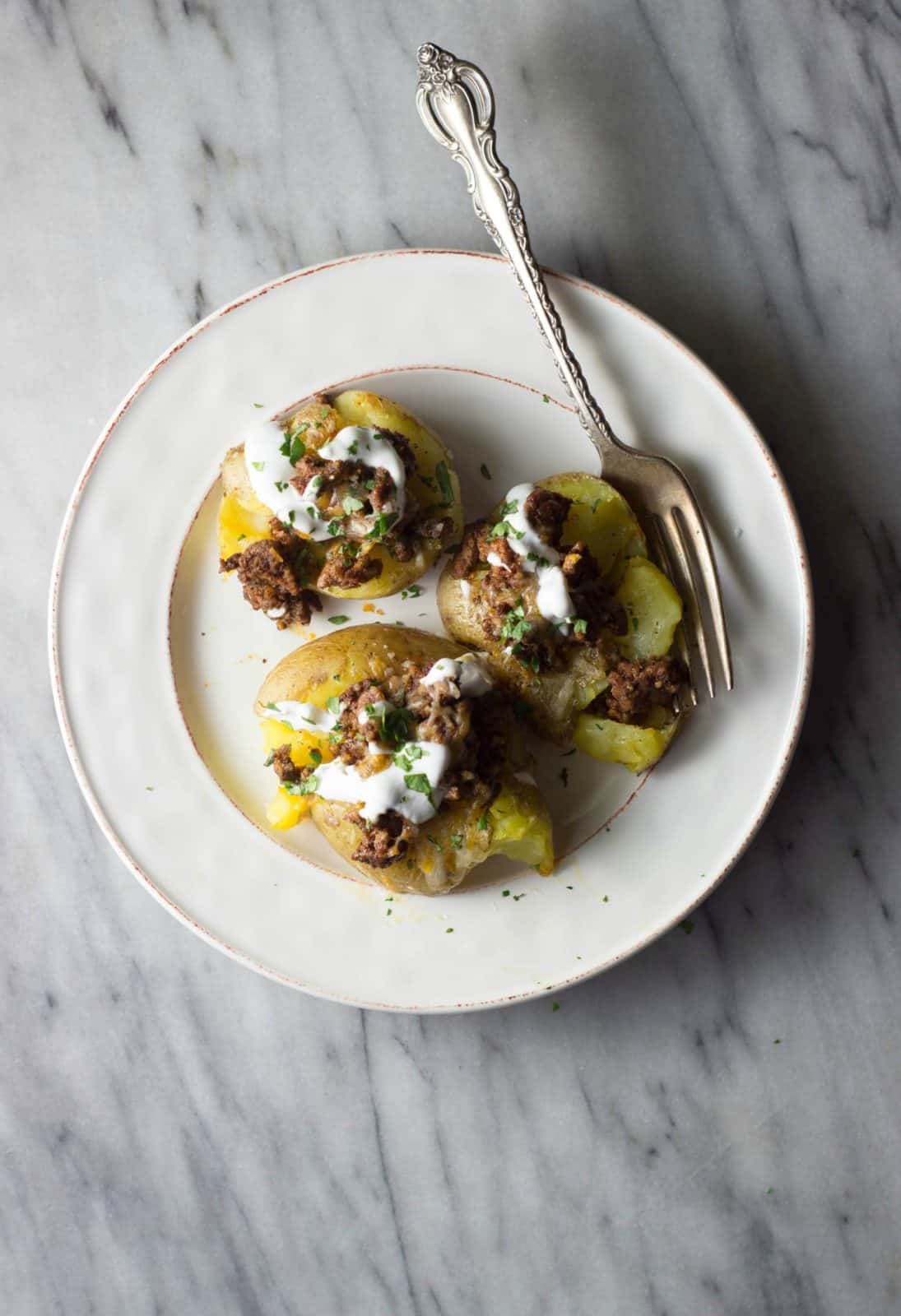 This salad is filled with shredded Brussels sprouts, dried cranberries and almonds and tossed with an easy vinaigrette dressing.
If you haven't made a salad with raw Brussels yet, this is the one to try! You're going to fall deeply in love with it.
Egg muffins are the ultimate breakfast prep recipe! You can make several batches in advance and refrigerate or freeze to reheat on busy week days.
This version has broccoli and cheddar - a classic combination - but you can easily swap in any veggie, breakfast meat or cheese you have on hand.
Thank fried rice, but Mexican-style! Made with chorizo, bell peppers and scrambled eggs, this dish is loaded with flavor and texture (and veggies!).
This one will become a family favorite - I promise.
Perfectly cooked farfalle is tossed with Italian sausage, bell peppers and spinach and a glossy olive oil sauce that is light, yet delicious and wholesome.
This pasta dish comes together in minutes and is flavorful AND colorful!
Caprese salad is made with fresh tomatoes, basil and mozzarella and is absolutely a classic. And for good reason! It's fresh, easy and delicious.
This salad is taken to the next level with orecchiette pasta and pesto and is perfect served as a summer side dish.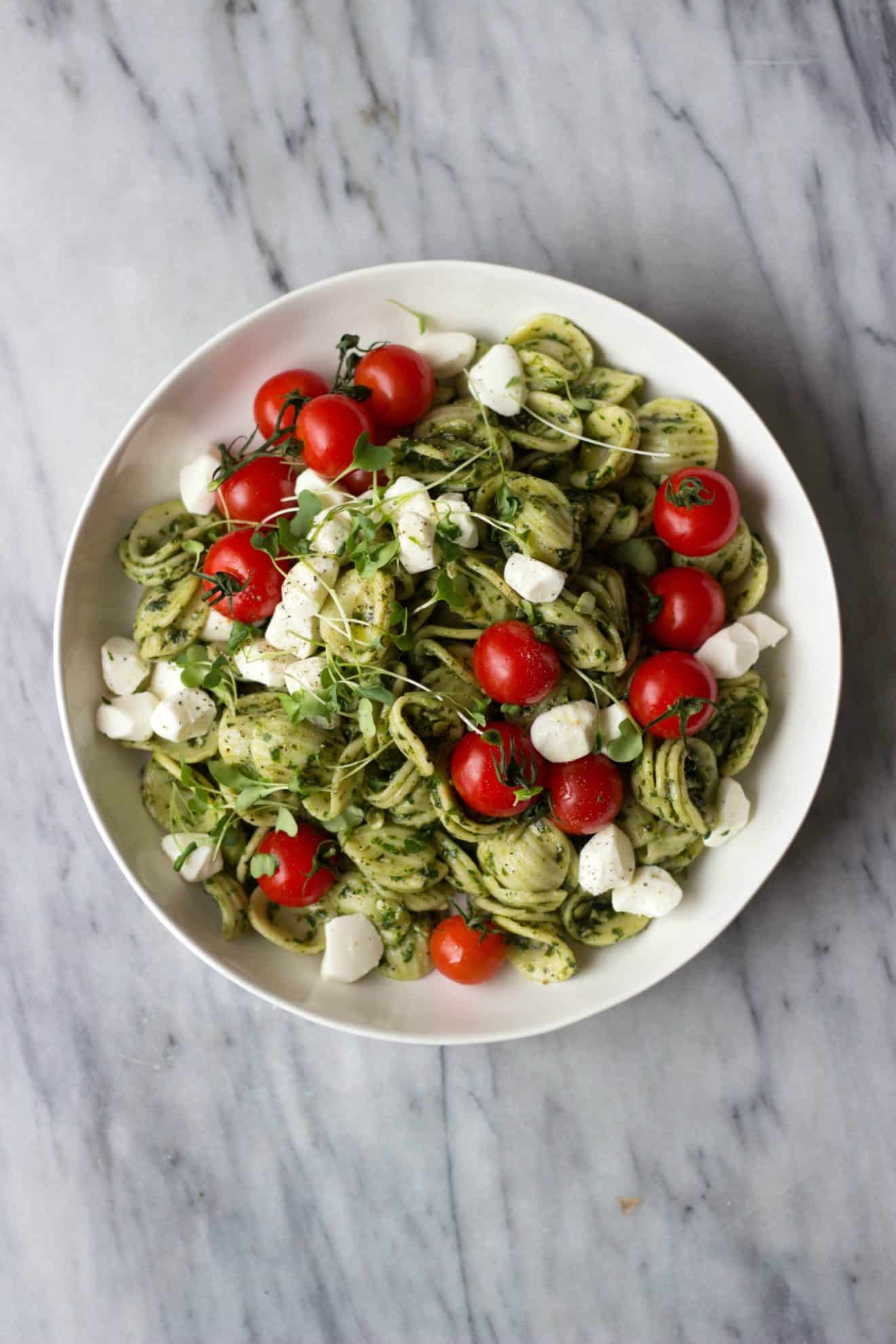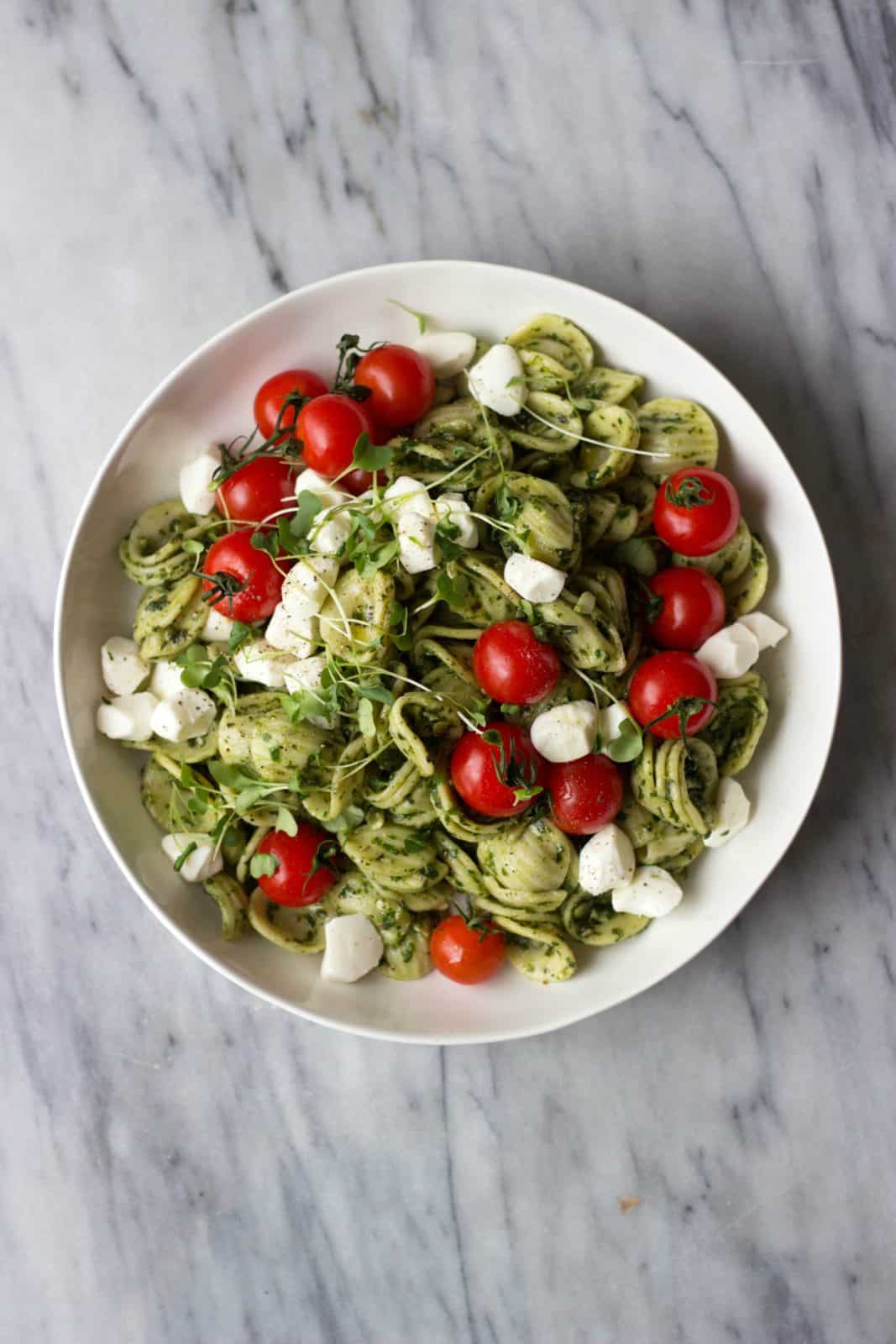 This recipe is no-cook, meaning you basically just open your fridge and pantry and whip it up without even turning on your oven or stove.
Toss together tuna, chickpeas, olives, tomatoes, cucumbers and a light vinaigrette dressing and lunch is ready!
A classic Greek salad with crisp romaine, juicy tomatoes and cucumbers, briny kalamata olives, crunchy green benn peppers, tangy feta cheese and the best feta dressing (yes, there's double feta!).
This salad will become a regular on your menu, it's so good!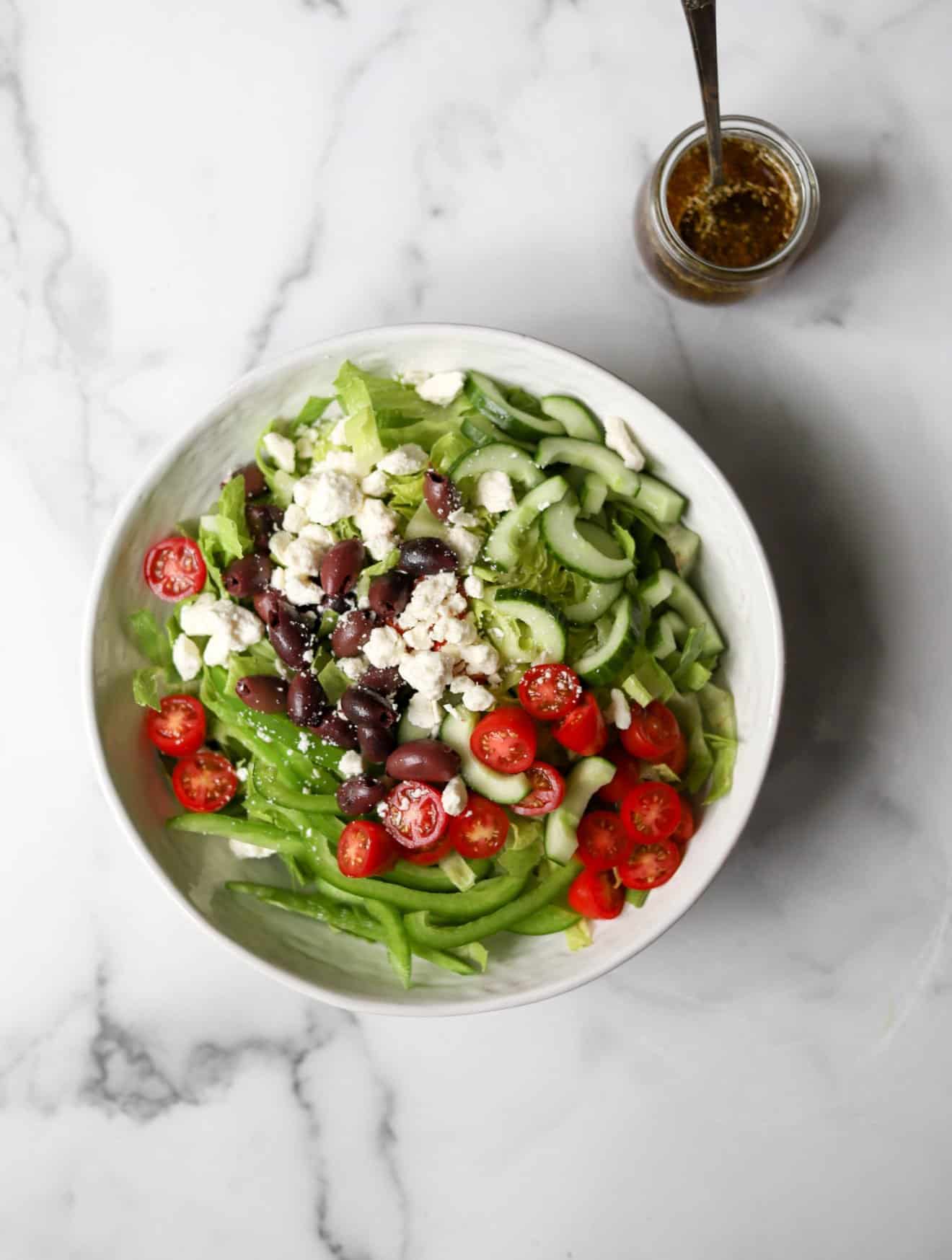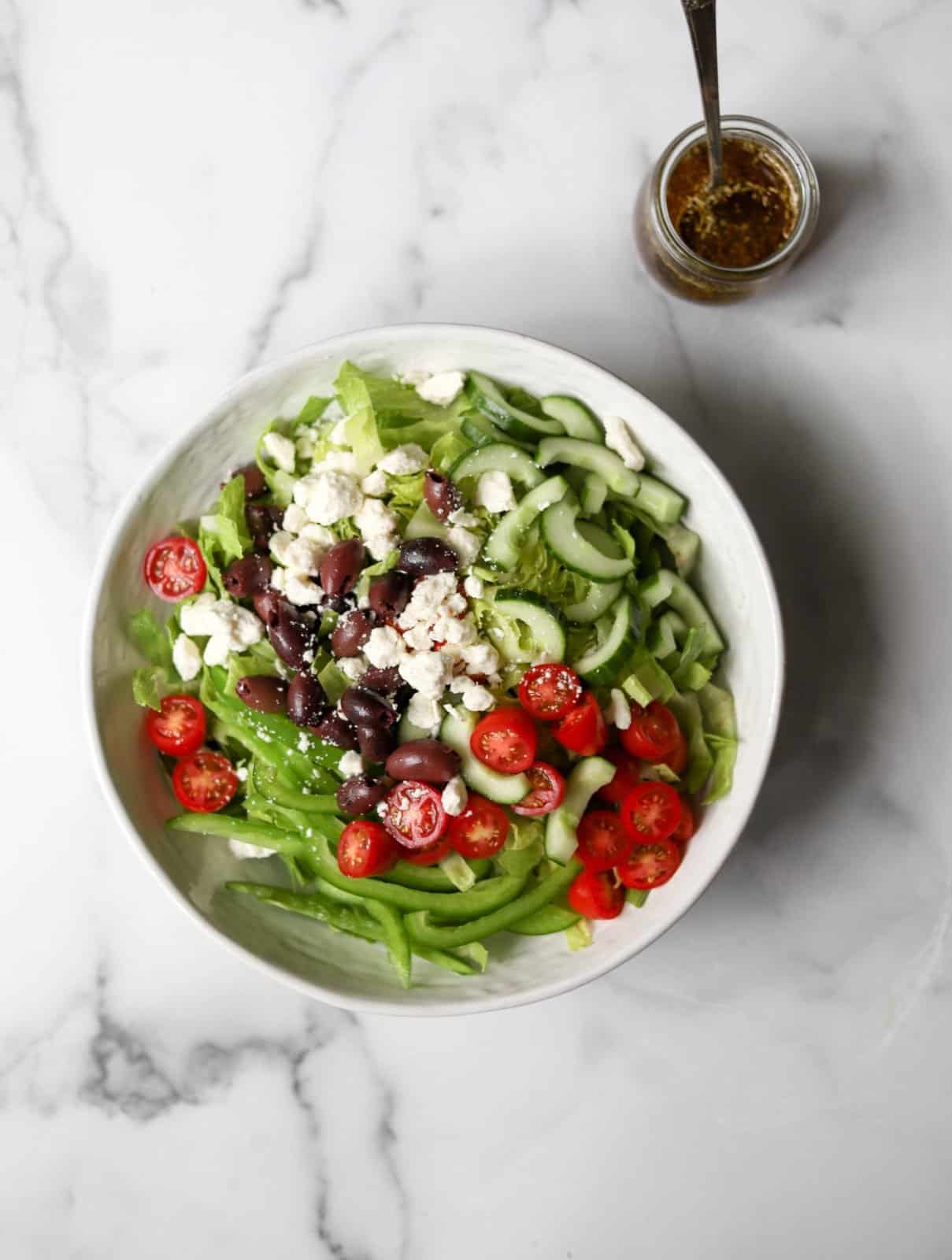 This old-fashioned style chicken noodle soup has thick egg noodles, chunky of juicy chicken breast, lots of carrots and celery and a rich chicken broth.
I promise you won't go searching for another chicken noodle soup recipe because this is the BEST ONE!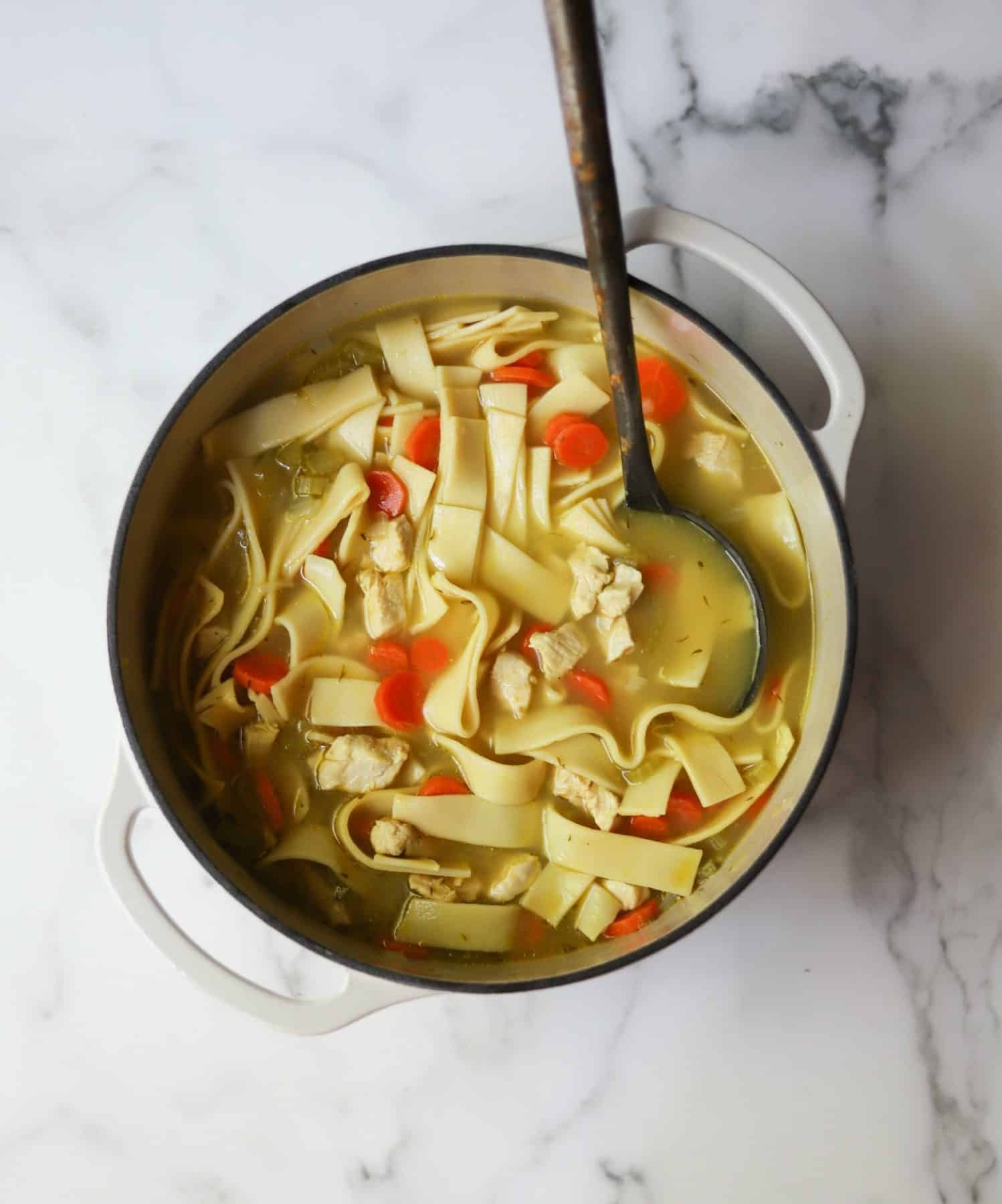 Potato soup is a family favorite and this creamy, cheesy version is no exception. It has an exceptionally flavorful broth, big chunks of potato, plenty of cheddar and is topped with bacon and green onion.
It's comfort in a bowl, my friends!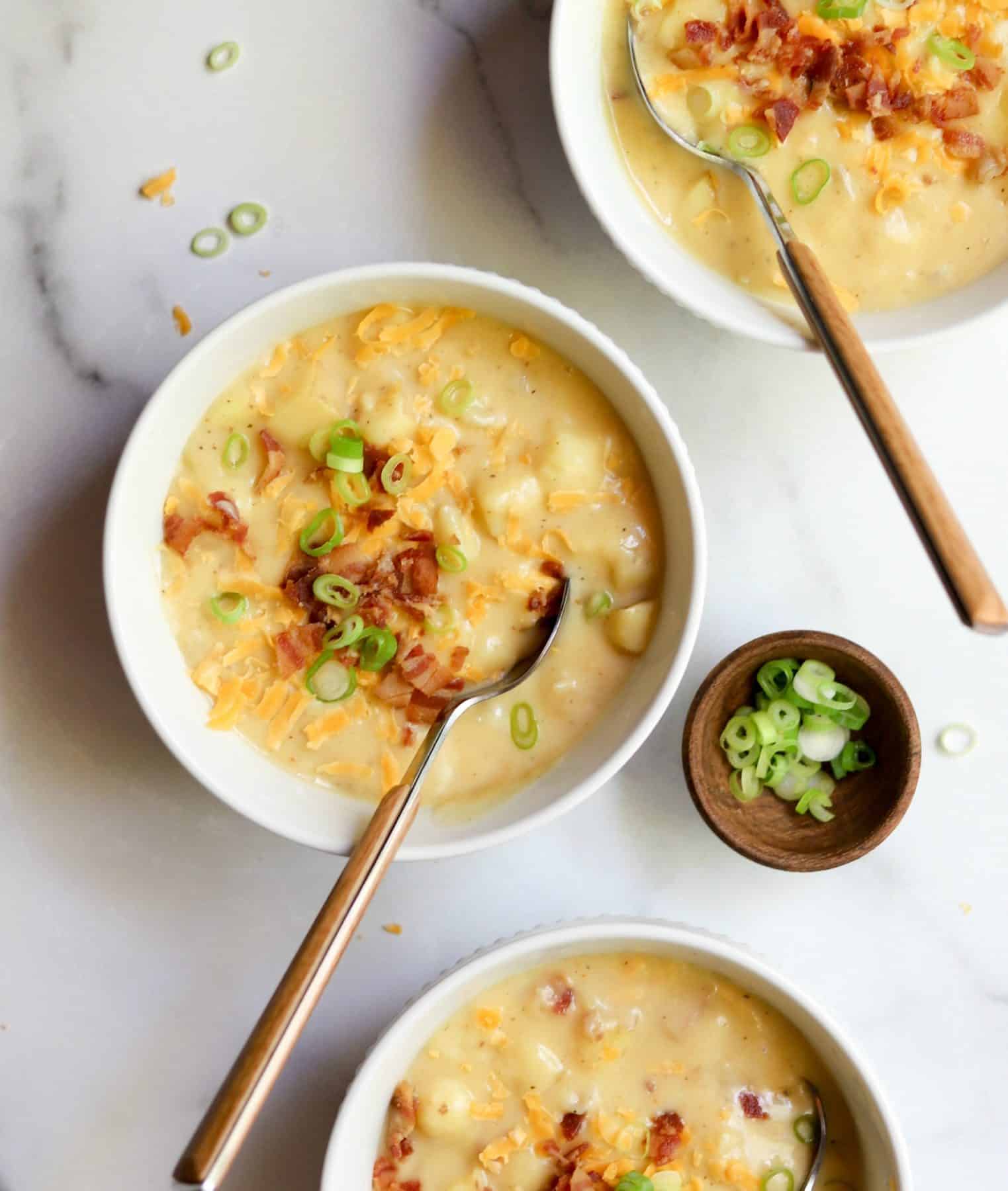 If you don't have a mini muffin tin, be sure to make a batch or two of these mini chocolate chip muffins! They're light and fluffy yet made with whole grains and a filled with plenty of mini dark chocolate chips.
Pop them in a lunch box or serve them as a mini sweet treat after dinner. Yum!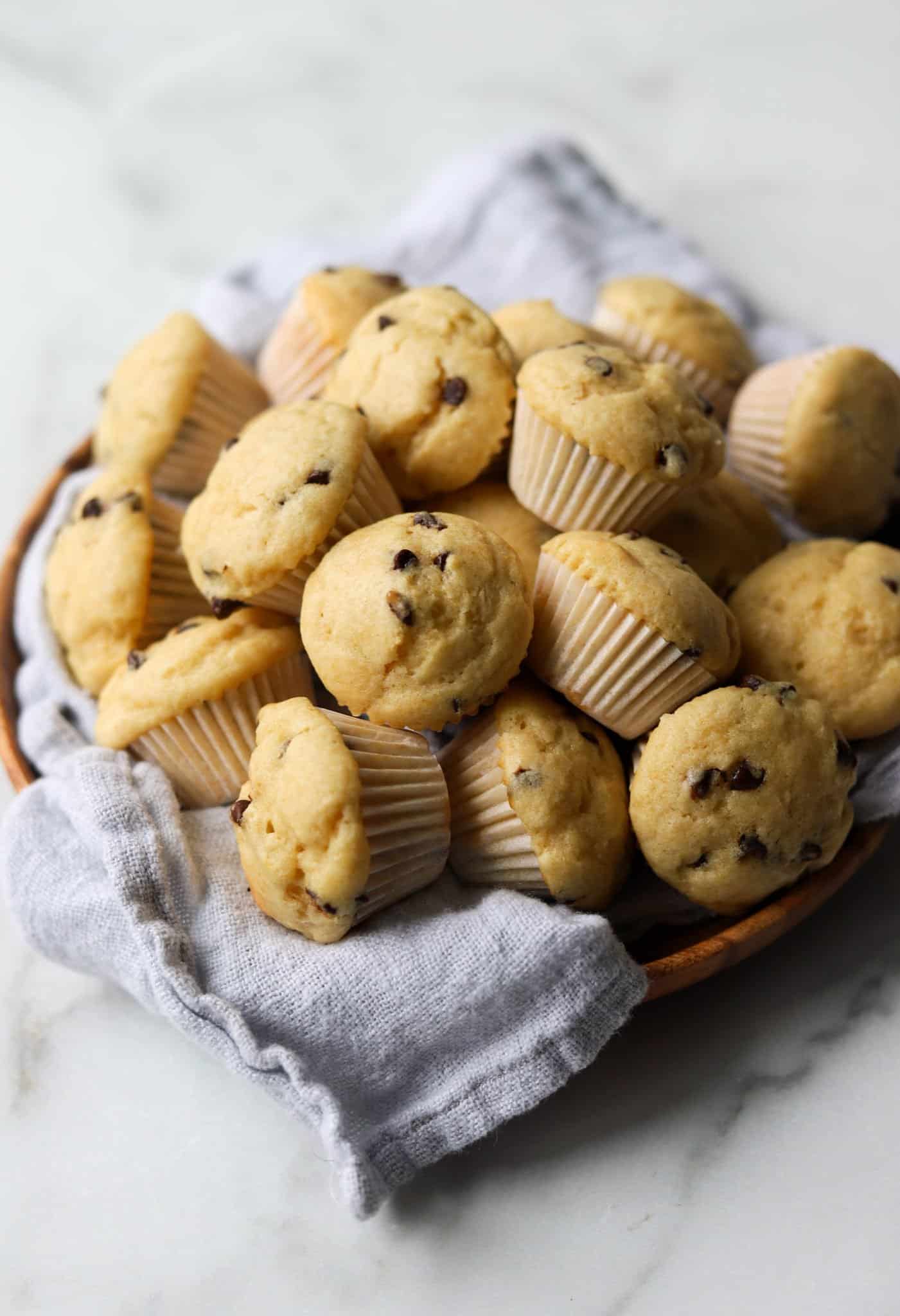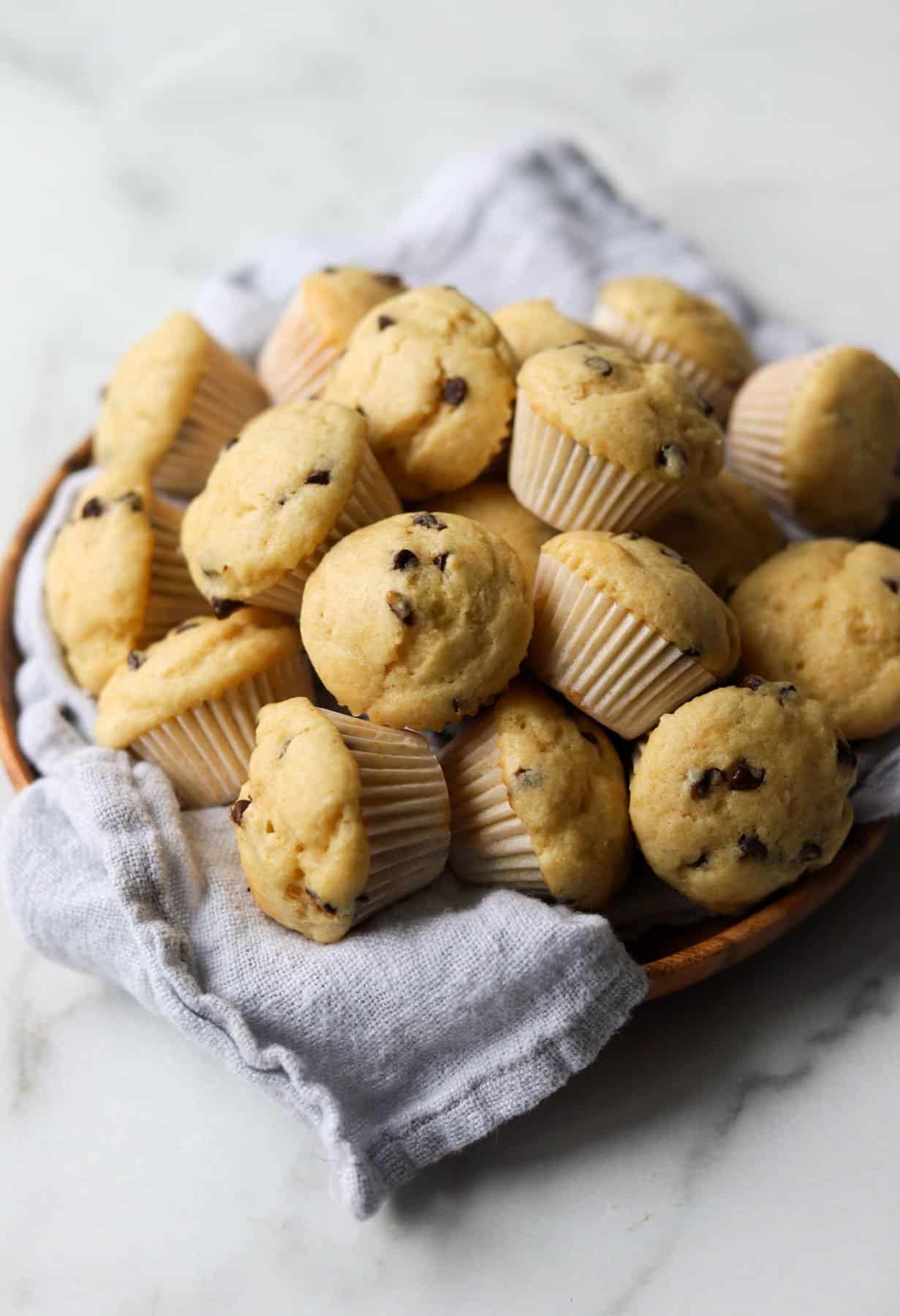 7 More Healthy Recipes for Beginners from Around the Web
I hope you get to try out and enjoy some of these recipes! If you're looking to expand your skills in the kitchen even further, you may also enjoy this blog post on how to make your own homemade salad dressing.