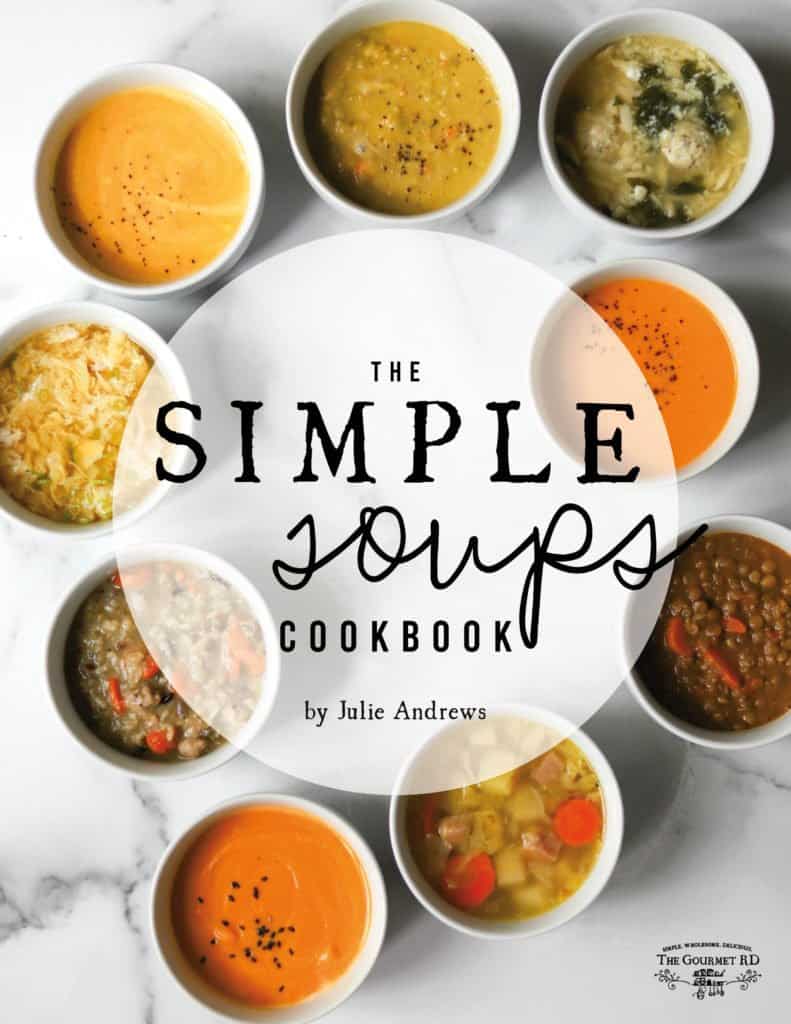 What it's all about
The Simple Soups eCookbook is packed with 25 soup recipes to keep you cozy, warm and nourished this season!
Not only does the cookbook include favorites like (the best) old-fashioned chicken noodle, broccoli cheese, tomato basil and butternut squash, but there are several unique soups to keep things interesting, like street corn chowder, Thai sweet potato, coconut lentil and creamy chicken gnocchi.
I've also included my best tips and tricks for making soup extra flavorful, a pantry list so you can make soup anytime, stunning images of every soup and 2 homemade stock recipes. Each recipe includes stove-top directions and 10 of them include Instant Pot directions so you can make soup in no-time.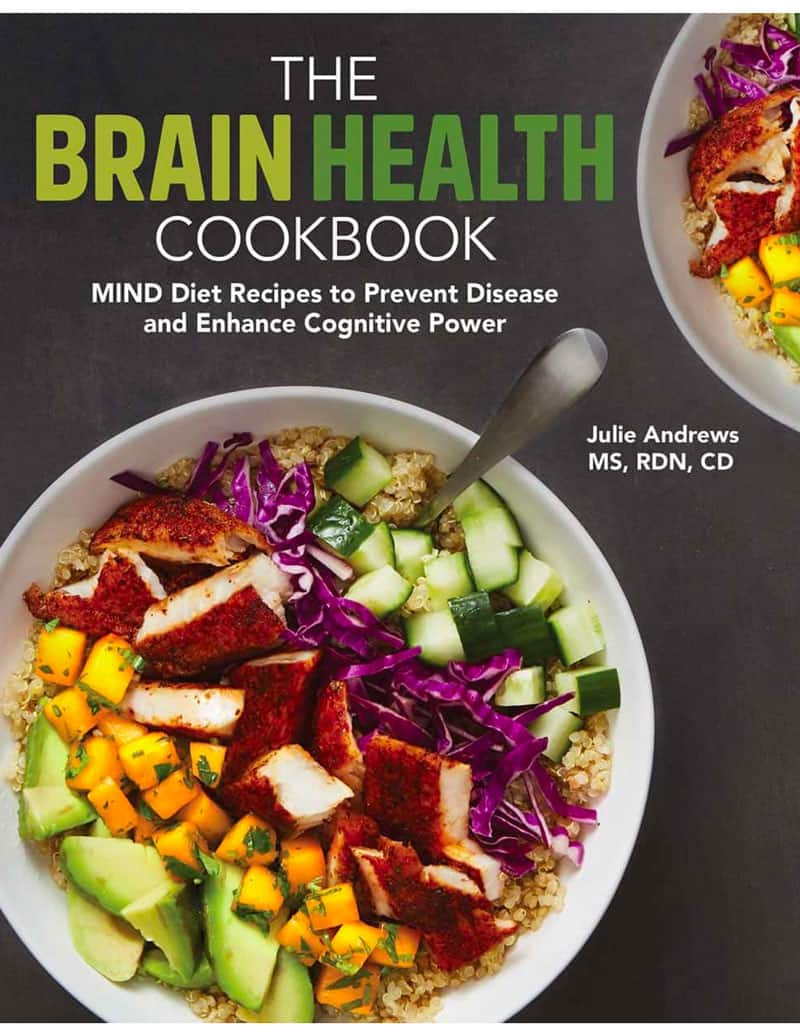 What it's all about
In the search for ways to preserve brain health and reduce the risk of cognitive decline, there is one evidence-based nutritional plan that rises to the top. The Brain Health Cookbook's MIND diet is a unique brain-building combination diet that has been scientifically recognized to improve brain health.
The Brain Health Cookbook is a comprehensive and practical guide to the science behind the MIND diet, including 75 delicious recipes like Wild Berry Cashew Smoothies and Fish Taco Bowls with Mango Salsa for optimal brain health and function. Truly the "best of both diets," The Brain Health Cookbook takes a straightforward approach to the MIND diet by recommending specific servings of each brain-healthy food group.
What it's all about
Your cognition can actually be improved by what you eat. The MIND Diet Meal Plan and Cookbook is the definitive guide to the MIND diet (Mediterranean-DASH Intervention for Neurodegenerative Delay)―which studies have shown may reduce the risk of Alzheimer's and other forms of dementia.
Start with a comprehensive 4-week meal plan that eases you into the MIND diet. Plan your own meals with detailed serving guides and tons of brain-boosting recipes―including Cherry Oat Smoothies, Fish Tacos with Cabbage Slaw, Moroccan Chicken Tagine, and Crustless Apple Pie. Discover simple lifestyle changes that promote a healthier brain.
The MIND Diet Meal Plan and Cookbook features:
THE COMPLETE "MIND" GUIDE―Learn to manage your diet with guides to MIND-friendly ingredients, weekly serving goals, foods to limit, and more.
GOODBYE TO GUESSWORK―75+ simple, mouthwatering recipes―plus a 4-week meal plan, complete with weekly shopping lists and prep instructions―make the MIND diet easy.
BEYOND THE DINING TABLE―Take the MIND diet to the next level with helpful lifestyle suggestions for enhancing your cognitive health.
Everything you need to help keep your brain healthy―The MIND Diet Meal Plan and Cookbook.
What it's all about
The DASH diet offers a path to weight loss that is rooted in balanced eating, but it's not the only key to your success. The 28-Day DASH Diet Weight-Loss Program offers a holistic diet and lifestyle plan to help you achieve your weight loss goals for long-term health.
The 28-Day DASH Diet Weight-Loss Program begins by tackling critical lifestyle components for good health with guidance for exercise routines, stress management, and a good night's sleep. With a 28-day meal plan that includes trackers to monitor habits and exercise, this book kick-starts weight loss and sets you on a path of long-term health.
The 28-Day DASH Diet Weight-Loss Program includes:
A 28-day meal plan with recipes designed specifically for weight loss, plus 2 supplemental, 7-day meal plans for you to maintain the DASH diet beyond the 28 days.
Lifestyle trackers that allow you to design your own exercise routine for cardio and strength training every week, and monitor other healthy habits.
100 DASH diet recipes for satisfying, low-calorie meals that include Blueberry Date Muffins, Roasted Vegetable Enchiladas, Shrimp Pasta Primavera, Classic Pot Roast, and more!
Start living your healthiest life today with The 28-Day DASH Diet Weight-Loss Program.