Now's the time to try lamb. Specifically, these Moroccan lamb lollipops.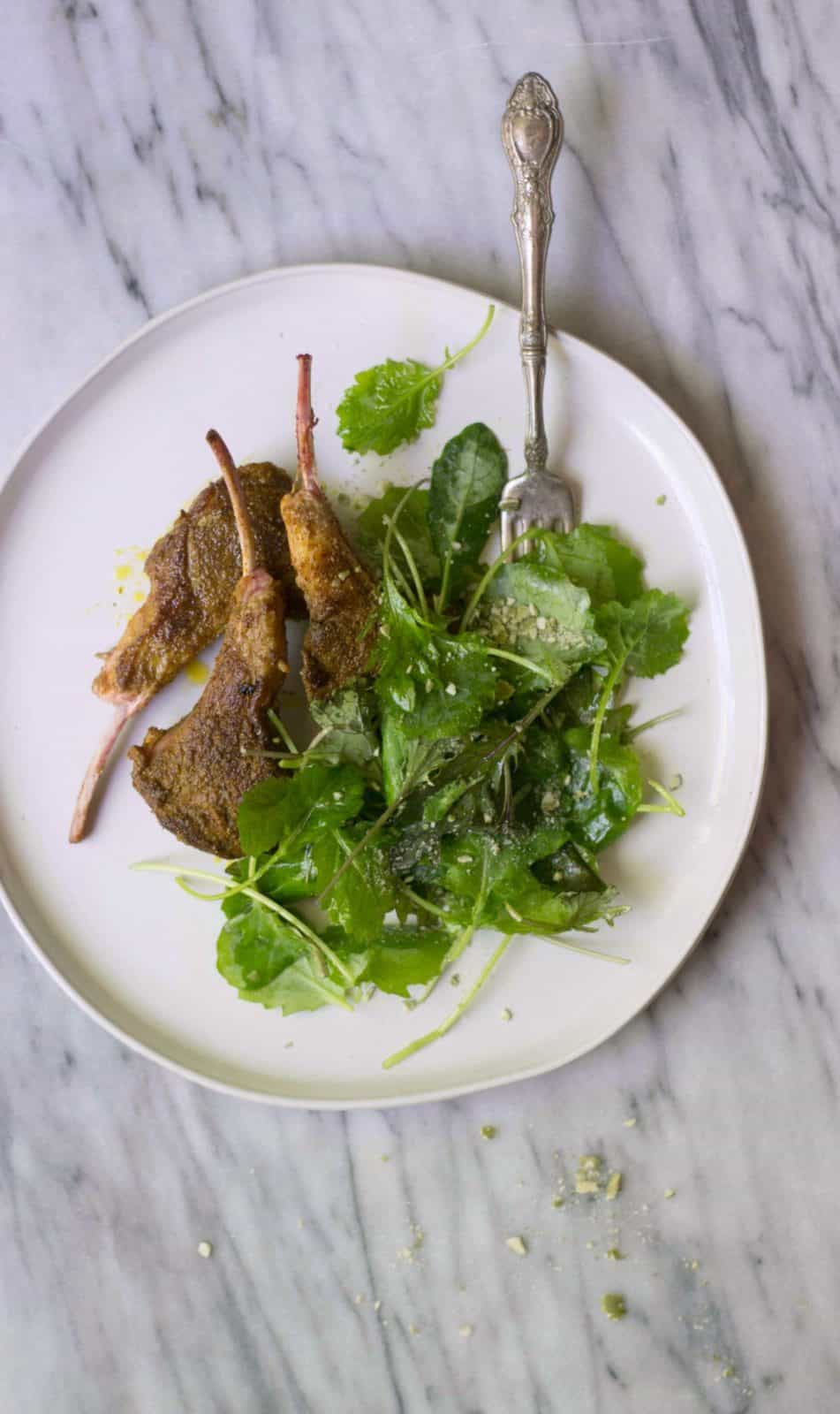 How to make Moroccan lamb lollipops
I am really not sure how this happened.  It's like we blinked, and the winter that seemed to last agesssssss was gone and now it's summer. 
We went through a few weeks of almost unbearable heat (and I only say unbearable because we don't have central air in our new (old) house yet.... whhhhhaaatttt?!) and now it's kind of spring-like. 
A comfortable 60-70 degrees with birds chirping and that fresh air blowing in the windows.  I seriously love it.  The only bummer is that our new (old) house also doesn't have a garden, so I won't be growing many veggies this year. 
I think I will get a few pots for tomatoes and herbs and call it a day. 
We are full-on remodeling our house, so I need to take things one step at a time. Or so my husband says.
P.S. there will be a full blog or blogs on the kitchen remodel. We painted the cabinets, painted the walls, bought new appliances, are getting new countertops, sink, faucet, lighting, backsplash, etc and it's going to be a dream.
I can't wait to share it!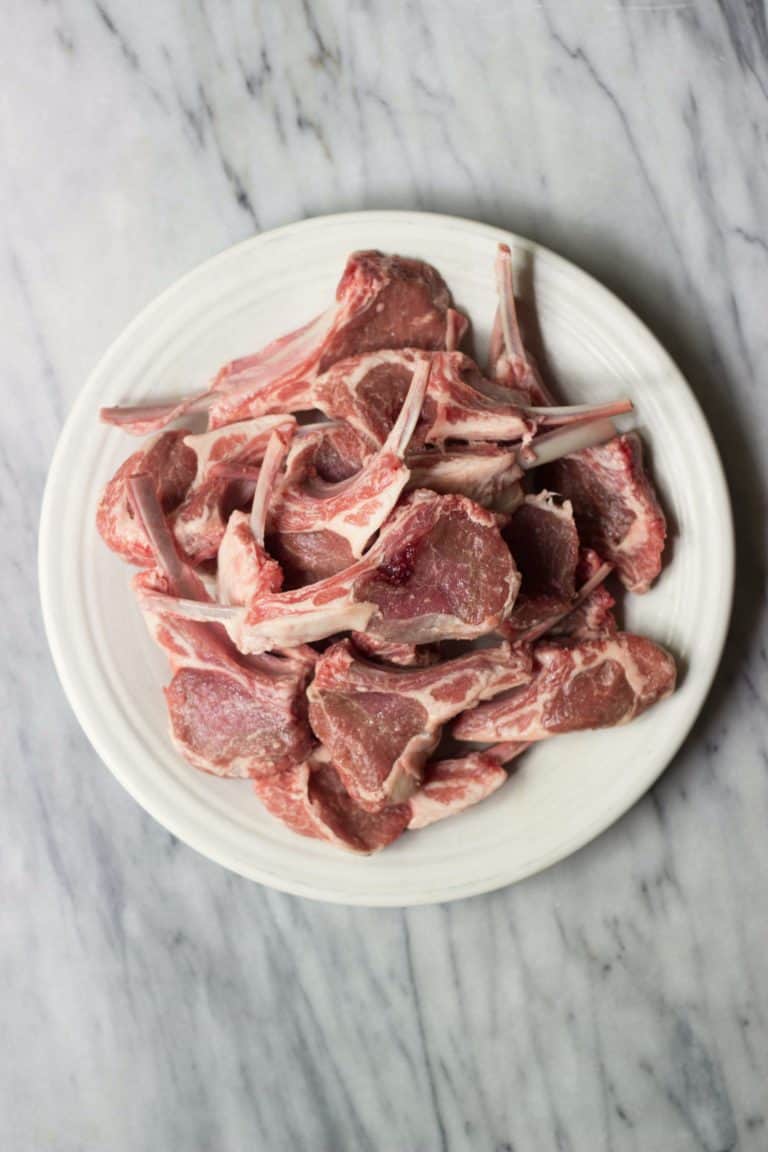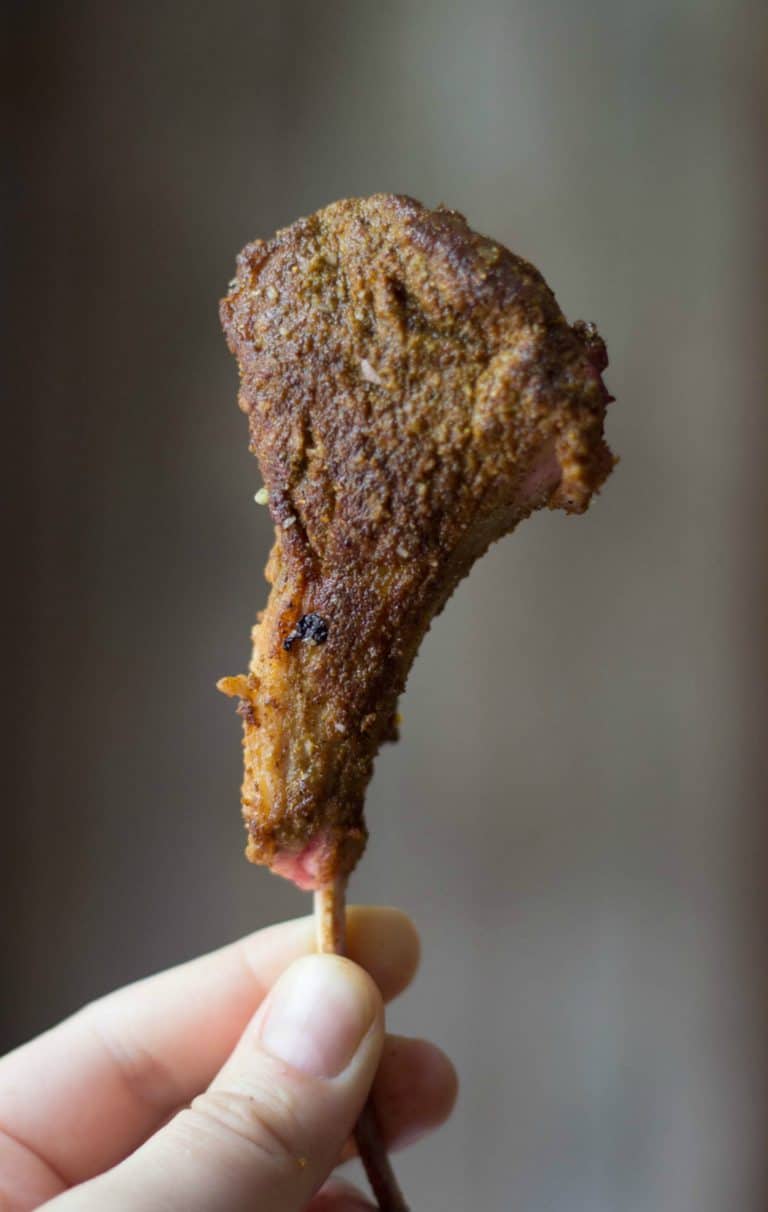 I went on a trip and learned about lamb and was inspired to make Moroccan lamb lollipops
In the meantime, things are a bit of a mess, but I am still cooking up a storm. These Moroccan Lamb Lollipops are just one of the things I've been spending time on in the kitchen, and they're seriously delicious.
I spent a few days with Wild Hive (Nourish with Lamb) in NOLA learning about lamb nutrition, butchery and cookery, and this is one of the recipes our team developed during the lamb 'Chopped' activity, and everyone loooooved them. Here is the rundown:
The spice rub is made Moroccan-style with cumin, coriander, paprika (or smoked paprika), ginger, cinnamon, allspice, cloves and cayenne.  Plus, a bit of turmeric for that beautiful yellow hue. 
Basically, this spice rub is sweet, spicy and savory, and can be used on almost anything for pure deliciousness. 
I give the lollis a generous douse of the spice rub, heat a cast iron up nice and hot, then sear them on both sides for a few minutes, just until that brown crust appears and the lollis are perfectly pink on the inside. 
That spice rub crust is the flavor, the texture and EVERYTHING else.  So, so, so scrumptious. 
Plus, this cut makes for a fun hand-held protein treat. I'd take it over a sweet lollipop any day of the week (even in the summertime).
Who's with me?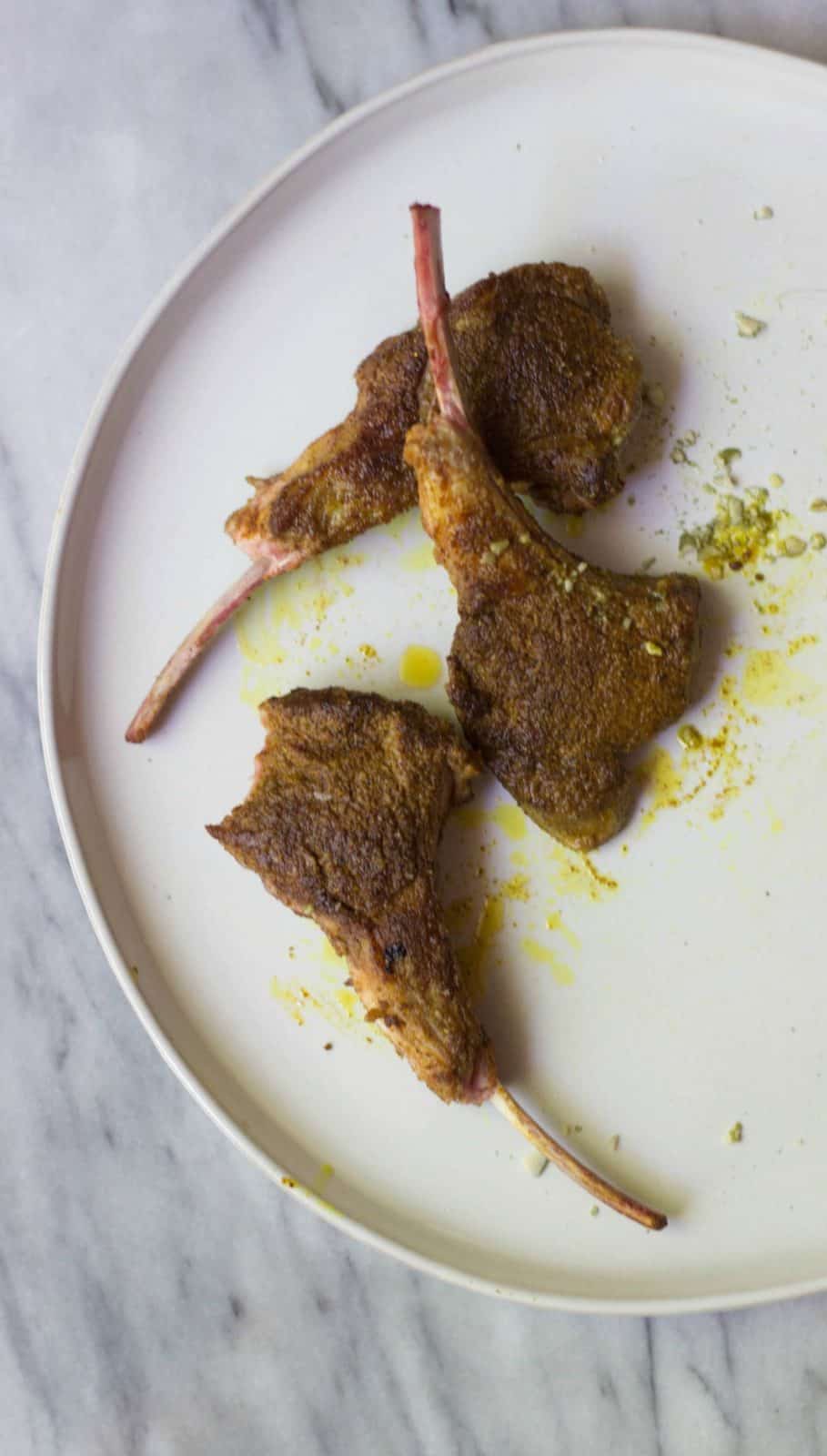 P.S. these are mine - get your own.
Print
Moroccan Lamb Lollipops
Lamb lollipops dusted with Moroccan spices and seared to golden brown.
Author:
Prep Time:

5 min

Cook Time:

10 min

Total Time:

15 min

Yield:

Serves 8

Category:

Dinner

Method:

Stove-Top, Grill

Cuisine:

Moroccan
2 tablespoons

ground cumin

1 ½ tablespoons

ground coriander

1 tablespoon

paprika or smoked paprika

2 teaspoons

each ground turmeric, ground ginger and ground cinnamon

1 teaspoon

each coarse salt and ground black pepper

½ teaspoon

allspice and cayenne pepper
Pinch ground cloves

2

pounds rack of lamb, cut into lollipops

1

-

2

tablespoons olive oil
Instructions
In a small bowl, whisk together cumin, coriander, paprika, turmeric, ginger, cinnamon, salt, pepper, allspice, cayenne and cloves until combined.
Place lamb lollipops on a baking sheet and evenly coat with spice rub on all sides.
Heat oil in a large cast iron skillet to medium or medium-high heat.
Work in batches to pan-fry lamb lollipops, about 2-3 minutes per side, just until browned and crispy on both sides. Lollipops are best cooked medium-rare to medium (140-145 degrees).
Notes
Cooking Tip: To cut rack of lamb into lollipops: use a sharp knife to slice in between ribs to create ¾-1-inch thick chops
To Grill: Follow steps 1 and 2, then preheat the grill to medium or medium-high heat. Coat grill with cooking spray and cook 2-3 minutes per side (oil not necessary if grilling). 
Nutrition
Serving Size:

⅛ of recipe

Calories:

275

Sugar:

0

Sodium:

65

Fat:

15

Saturated Fat:

6

Unsaturated Fat:

9

Trans Fat:

0

Carbohydrates:

4

Fiber:

1

Protein:

29

Cholesterol:

107
Keywords: rack of lamb, healthy, easy, grill, summer, barbecue, lamb chops, pan, quick