I've rounded up a dozen healthy egg recipes for you to enjoy.
Eggs are an incredible and super versatile food to have on hand.
Not only are they delicious, but they're filled with nutrients and antioxidants like protein, vitamin D, choline, selenium, iron, and carotenoids among others that are all important for human health.
While they're most commonly used for breakfast, they can also be great for snacks, appetizers, lunches, and dinners and can easily be added to salads.
Eggs are the perfect all-day food, so eat up!
Healthy Egg Recipes
These copycat Starbucks egg bites are slow cooked in the oven, yet reminiscent of tender sous vide breakfast bites with ham, bell peppers and a flavorful egg base.
They're pretty darn close to the real thing, but you can make them at home with your favorite mix-ins, and for a lot less money.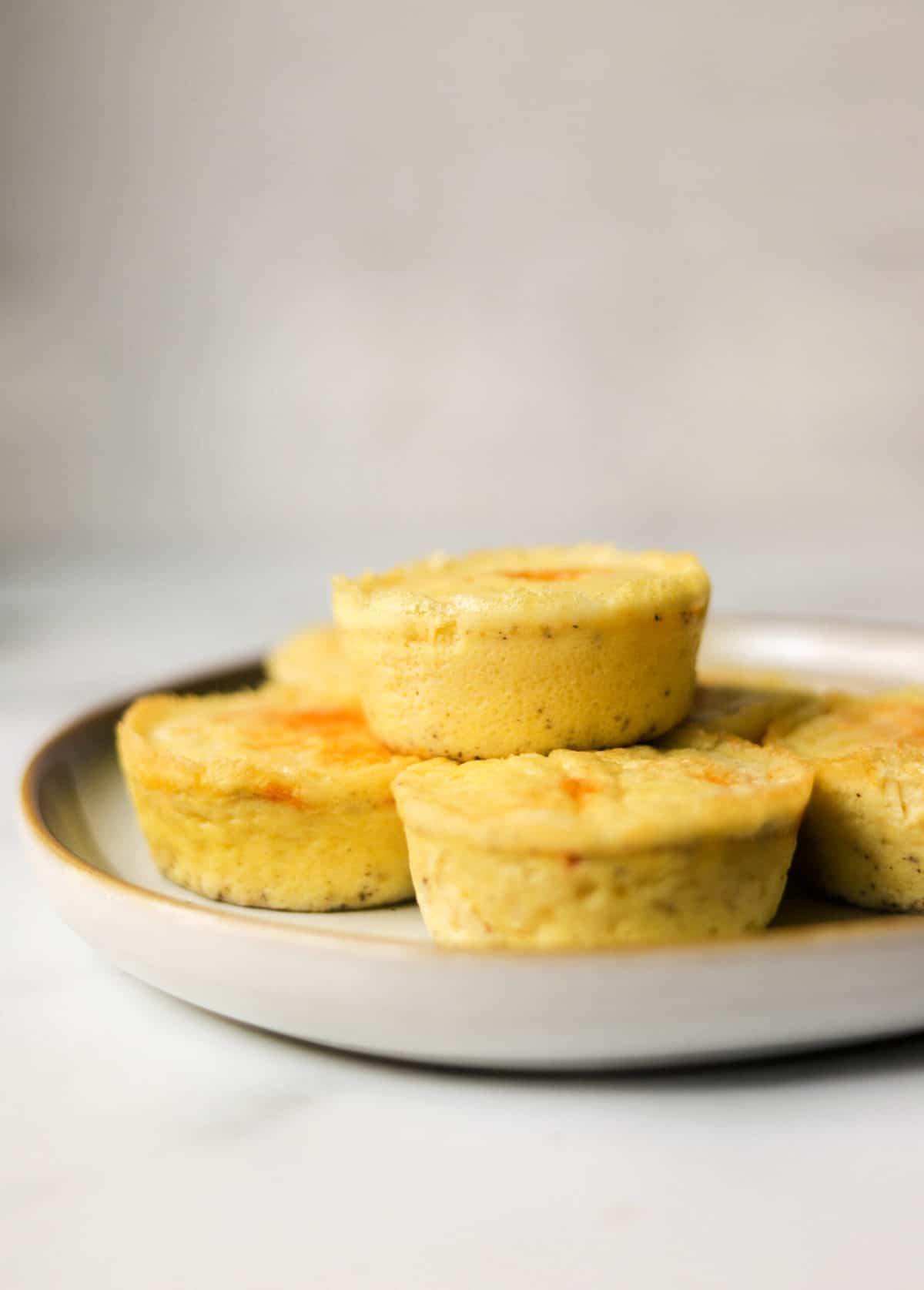 These grown-up deviled eggs aren't reserved for just the holidays.
Made with whole grain mustard and horseradish, they pack a flavorful punch and take a classic recipe to a whole new level of good.
You can even layer on a few toppings like bacon, chives, freshly cracked black pepper and more.
Perfect for a healthy appetizer, snack or side option!
Staying on the theme of "grown-up" recipes, these egg salad sandwiches are elevated with greens, bacon, whole grain mustard, sourdough bread and made with wedges of boiled eggs.
It's a super simple, nutritious and delicious recipe that can be made ahead of time for easy lunches and snacks.
You can even enjoy it without the bread or on top of crackers instead!
A super satisfying and filling recipe for quiche filled with veggies like spinach and has added sausage for extra protein.
It's made with an all-butter flaky crust that can be made with whole wheat flour and topped with Gruyere cheese for extra deliciousness.
This is the perfect breakfast, brunch or dinner option that can be made ahead of time, too.
These broccoli cheese egg muffins are one of the most popular recipes on my website - and for good reason!
They're loaded with cheddar cheese and chunks of tender broccoli and the egg batter itself is so delicious.
You can swap in any cheese or vegetable you have on hand to keep things interesting. They're perfect breakfast meal prep!
Similar to the broccoli cheese egg muffins, this chorizo and hash brown version has loads of veggies and flavor.
With chili powder and smoked paprika mixed into the egg batter, these egg cups will be a family favorite!
A fun take on a mini breakfast - cheesy wonton breakfast cups have baked eggs, spinach and cheese tucked inside crisp wonton cups.
This is a fun recipe for the kids to get involved in. Let them choose their own mix-ins and watch them gobble them up!
This chorizo cauliflower frittata is made with tender cauliflower, spicy chorizo and gooey pepperjack cheese.
It's the perfect egg recipe for breakfast meal prep that's loaded with flavor AND protein!
Talk about an easy egg dish!
Breakfast tostadas feature crisp corn shells with smashed black beans, over-easy eggs, avocado, fresh salsa and cilantro.
Pretty enough to serve for a special occasion and easy enough to have on a week day.
Talk about comfort food!
This strata is packed with tender pieces of sourdough bread, sausage and veggies with loads of spices to make it taste really good.
Make a batch on Sunday and reheat for breakfast all week or bake it up for a special occasion on the weekend. It's up to you!
This chorizo fried rice is made with bell peppers, chorizo, fluffy rice, scrambled eggs and loads of spices.
It's easy to make and absolutely delicious!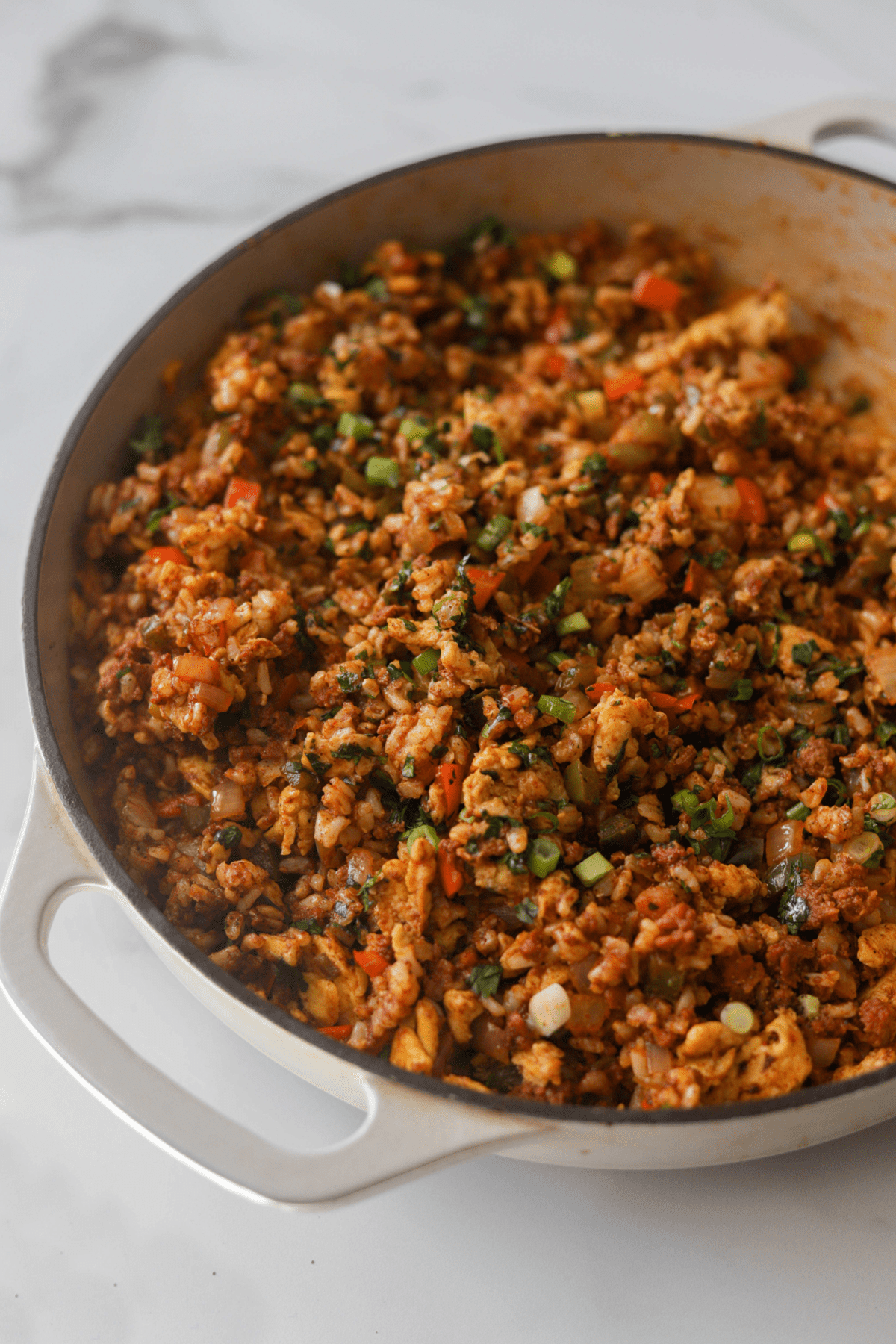 Cheesy Cauliflower Waffles
These cheesy cauliflower waffles are great for breakfast or dinner any day of the week.
They're low carb, easy to make, and the perfect base for nearly any topping.
They're also cheesy, fluffy, and absolutely kid friendly -- which is definitely an added bonus!Plus, they're made with less than 10 ingredients, so you'll have a healthy and delicious meal on the table in no time!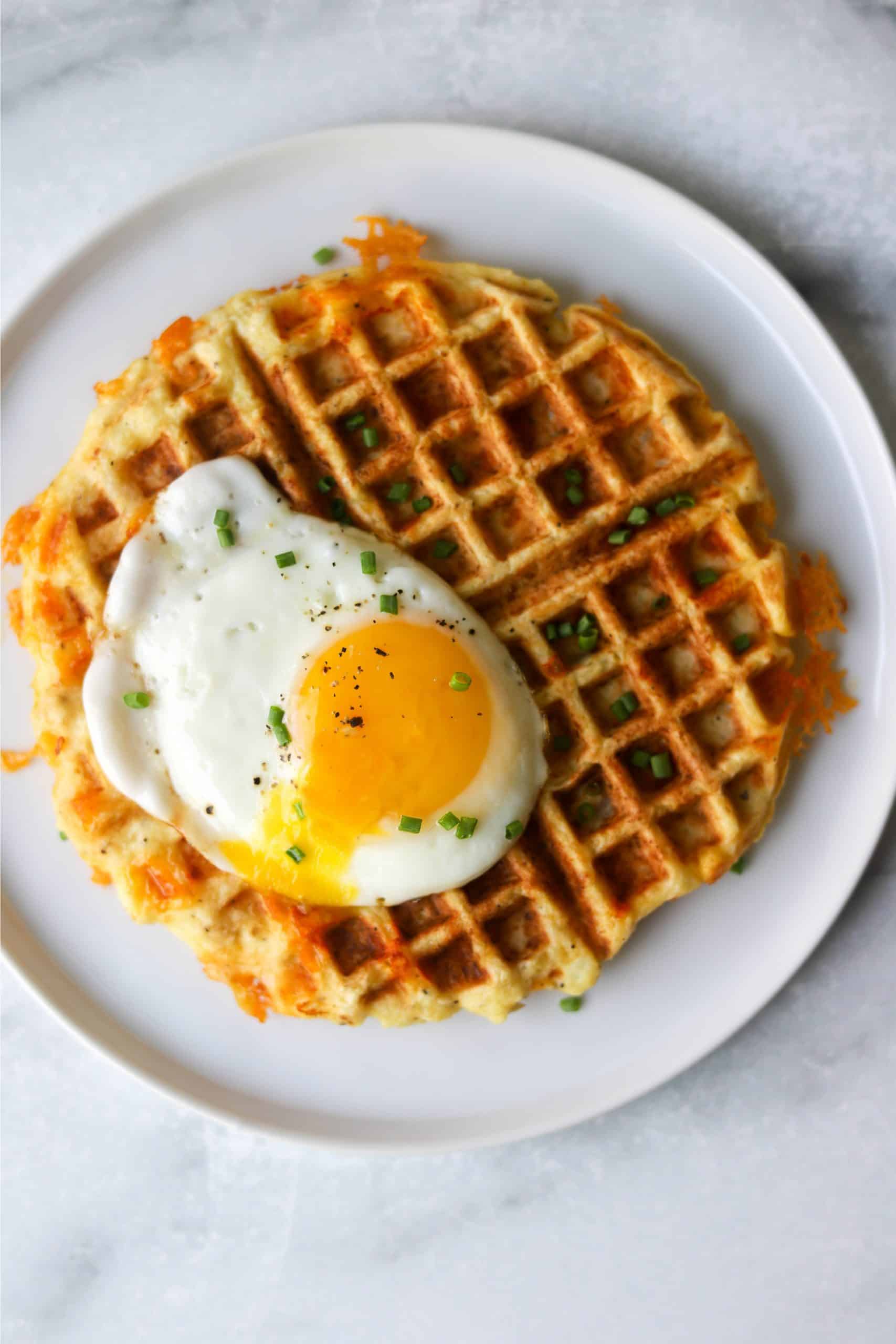 Written by Anna Pashkova, MS, RDN, LD, ACSM-EP / Reviewed by Chef Julie Andrews, MS, RDN, CD, FAND