Who doesn't love a healthy one pot meal? Not only does it make cooking super easy, but it makes clean-up afterwards a breeze.
We've collected 15 healthy one pot meals that are delicious and complete on their own for a perfect weeknight (or weekend!) dinner.
This sheet pan meal with loads of sausage, potatoes and veggies has become my go-to when I am busy and don't have the time or energy to spend making dinner.
It is insanely delicious, but at the same time, the prep is quick and minimal and the oven does most of the work - in just 30 minutes!
Italian-seasoned and seared chicken breasts are stuffed with asparagus, muenster cheese and crispy bacon.
All of this goodness sits on top of delicious olive oil-roasted fingerling potatoes.
This one pot recipe is started on the stovetop and moves into the oven to finish cooking.
This light and tasty meal includes herby ricotta beef filling tucked in thinly sliced zucchini rolls before being simmered in a bright tomato sauce.
They're a take on classic pasta lasagna rolls as an easy and delicious way to eat more veggies.
After the initial prep work is done, you get to sit back and wait until this healthy one pot meal is finished baking and ready to eat!
It's impossible to have a one pot meal recipe round-up without including at least a couple of soups.
This Italian Sausage & Tortellini Soup is wildly simple to cook and only takes 20 minutes from start to finish.
It features fresh tortellini with Italian sausage, spinach and cannellini beans in a flavorful oregano broth.
Pasta, black beans, ground beef, tomatoes, homemade taco seasoning and cheddar cheese make the ultimate one pot dinner!
Whip this up on a weeknight and have lunch leftovers for days.
Now that's my kinda meal.
Easy homemade tater tot casserole (no cream of soup!) with loads of veggies, lean ground beef and crispy tater tots.
You can make your own tater tots or use the kind out of the bag. Either way, this is one fabulous Midwest classic!
The most flavorful pot of chicken wild rice soup made with juicy chunks of chicken breast, hearty wide rice, loads of carrots, onion and celery and a super flavorful creamy broth.
It's a wholesome, comforting soup that you can make on the stove-top or in the Instant Pot.
Fried rice made Mexican-style!
A simple and easy dinner made with bell peppers, chorizo, spices, fluffy rice and scrambled eggs and cilantro, topped with cheese, avocado, lime juice and crunchy tortilla chips!
Once you dive into this bowl of Instant Pot split pea and ham soup, life begins.
There is so much flavor in this soup with the chunks of salty ham, the earthy richness from the stock, bay leaves and thyme sprigs, the creaminess from just a bit of heavy whipping cream?
Or the balanced flavors from that touch of bright acidity from the lemon, and the slight hint of spice from the cayenne (which is totally optional, but gives such depth).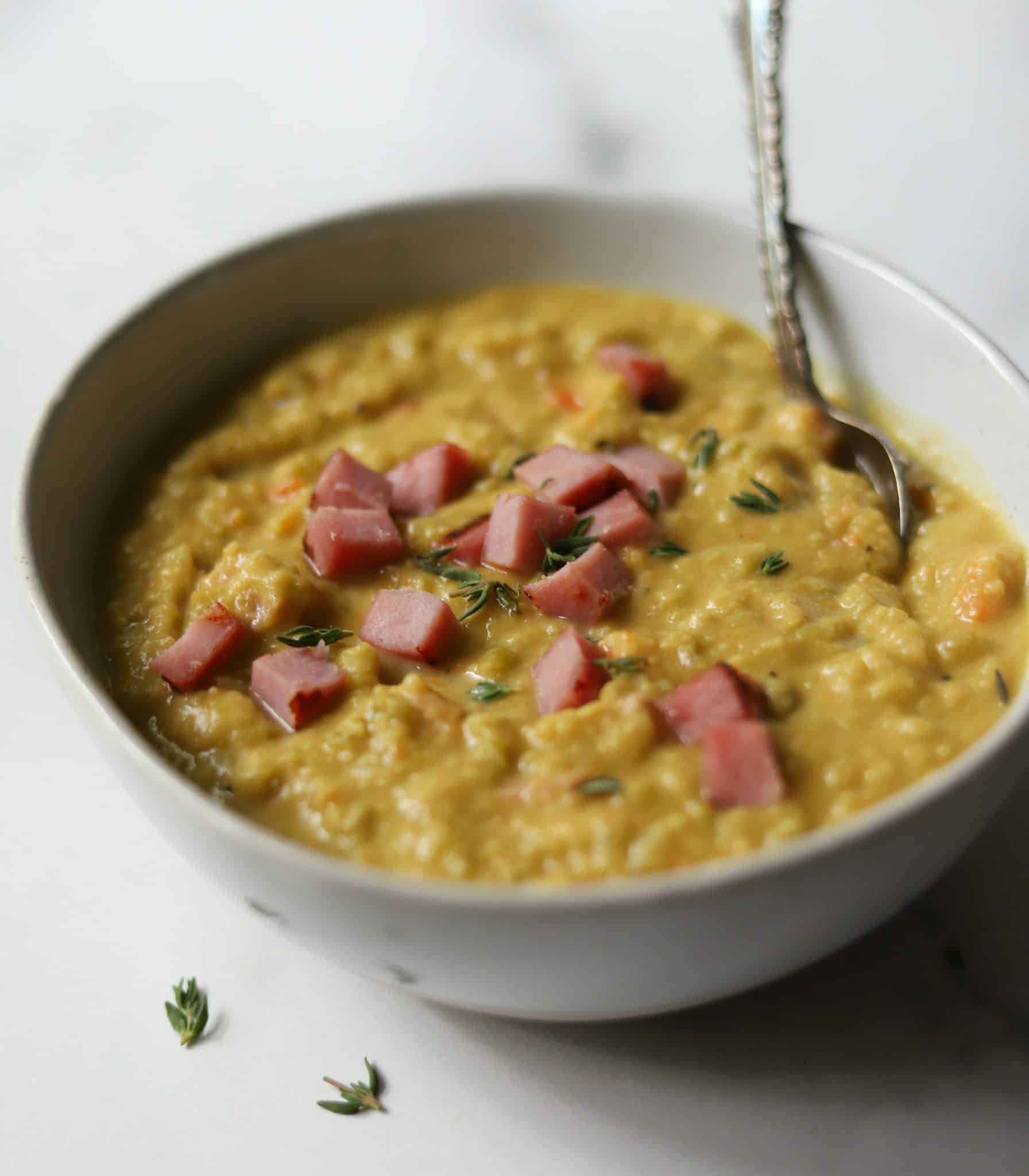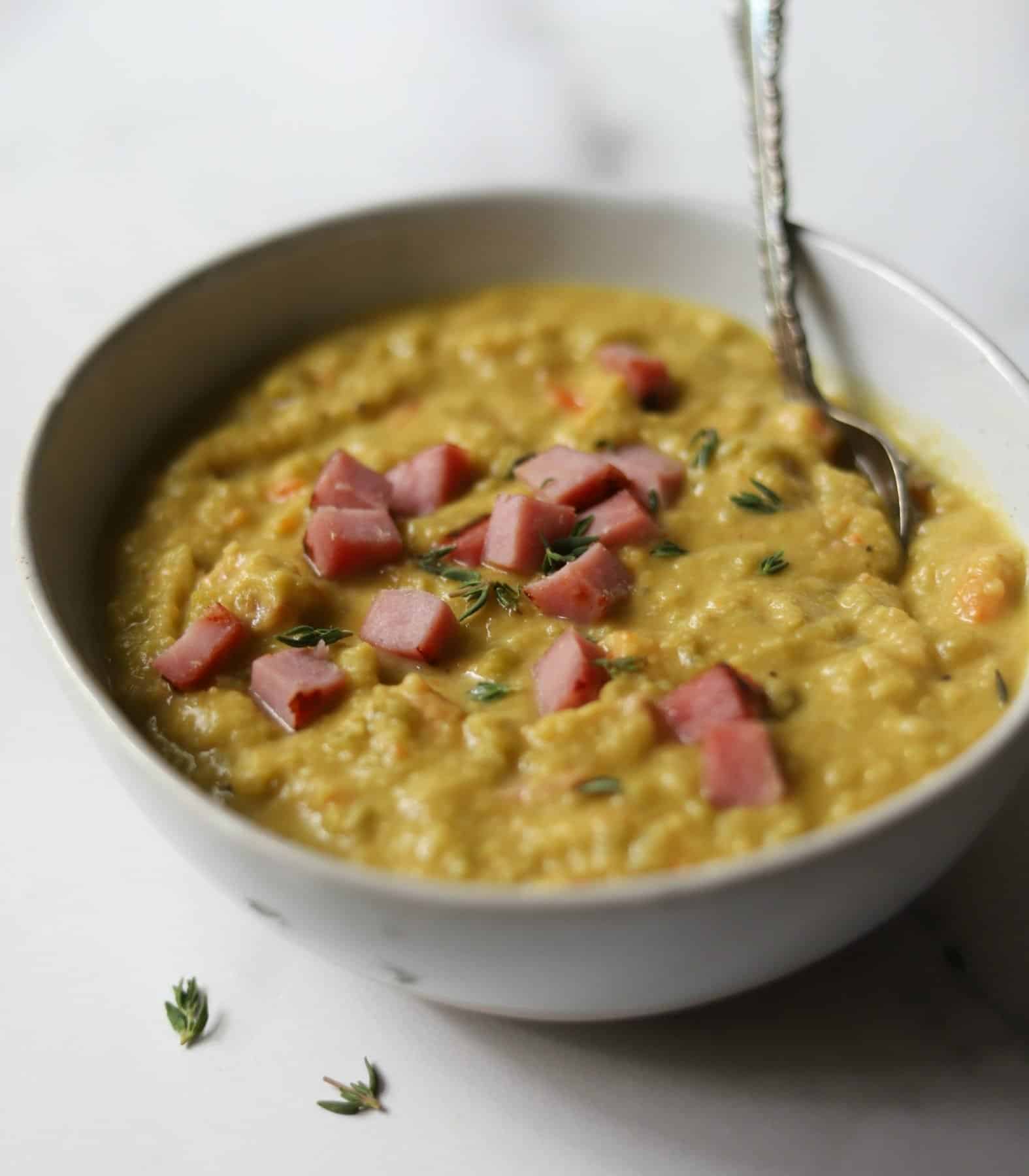 Just a few simple ingredients gets you a luxurious carbonara-like spaghetti dish with olive oil, garlic, spring peas, Parmesan and lemon.
There is a reason this is the most popular recipe on my blog - it's simple AND delicious!
Written by Anna Pashkova, MS, RDN, LD, ACSM-EP / Reviewed by Chef Julie Andrews, MS, RDN, CD, FAND